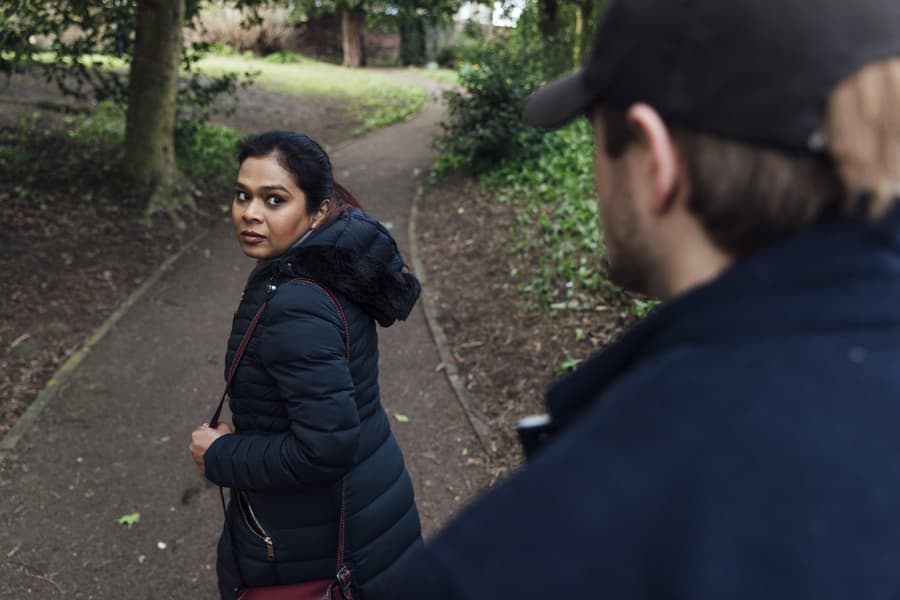 Orders of protection can be valuable tools to keep victims of abuse and sexual violence safe. In Pennsylvania, there are several types of protective orders available. It's important to know the purpose of each kind to ensure you file for the right one if you're seeking protection from an abuser. The family law attorneys at Thomas, Conrad & Conrad help victims throughout the Pocono Mountains region and the Lehigh Valley understand and file for orders of protection that protect their rights and safety.
Three Types of Restraining Orders in PA
There are three kinds of restraining orders available in Pennsylvania: Protection From Abuse (PFA), Protection From Sexual Violence (SVPO), and Protection From Intimidation (PFI) orders. Each of these orders may be granted for emergency, temporary, or final purposes. The type you choose to file will depend on your specific circumstances and your relationship to the person you believe is a danger to you or a loved one. For cases involving children under the age of 18, an adult must file a restraining order on their behalf.
Protection From Abuse Order (PFA)
The Pennsylvania Protection From Abuse Act is a civil law designed to safeguard victims from physical and sexual abuse and threats of abuse. A victim can file for a PFA even if they haven't brought criminal charges against their abuser. A Protection From Abuse Order can be filed only against someone you have an intimate, family, or household relationship with, including:
Spouse or former spouse
Former or current intimate partner or dating partner
A parent of your child
Other family members related to you by blood or marriage
You cannot file for a PFA against roommates, friends, neighbors, coworkers, or strangers. However, another type of restraining order may apply in your case.
Sexual Violence Protection Order (SVPO)
Victims of sexual violence who are at continued risk of harm from their perpetrator can file an SVPO against them. Unlike a PFA, a Sexual Violence Protection Order can be filed against someone with whom you do not have an intimate or family relationship, including:
Strangers
Friends
Neighbors
Acquaintances
Coworkers
Classmates
Protection From Intimidation Order (PFI)
In cases of harassment and stalking that involve a minor victim and an adult perpetrator, a PFI can be filed if they do not have an intimate partner, family, or household relationship. PFIs do not apply in cases where a minor is stalking or harassing another minor or an adult. A Protection From Intimidation Order must be filed by a parent or guardian on behalf of the victim.
How a Family Law Attorney Can Help With an Order of Protection
It's stressful and overwhelming when you or someone you love is being abused, stalked, or harassed. Seeking a PFA or another type of restraining order can seem like an insurmountable task, and you may not know how to get started.
An experienced family law attorney can determine which type of protective order is appropriate in your case and guide you through the process. From filling out the petition describing the situation and abuse to appearing at court hearings, your family lawyer will be by your side to provide the compassionate legal support you need. Temporary and final petitions for orders of protection are filed at your local county courthouse. If you need an order of protection after hours or on a weekend or holiday, typically an emergency petition is filed with the magisterial or municipal court.
Your attorney also can assist you if an abuser violates an order or protection. Domestic violence lawyers and divorce attorneys know that these matters often are urgent. They understand that your safety and the safety of your children may be at stake, and typically respond to any requests for help as soon as possible.
Contact an Eastern PA Family Law Attorney
At Thomas, Conrad & Conrad, we believe that everyone deserves to feel safe at home or wherever they may be. You can count on our tenacious team to do everything in its power to protect your rights and safety. Contact us online or call us at 610-867-2900 to schedule a consultation. Our family lawyers in the Lehigh Valley also serve clients in the Poconos Mountains region.
If you or someone you know needs help, call the National Domestic Violence Hotline 24 hours a day at 1-800-799-7233 or 1-800-787-3224 (TTY).