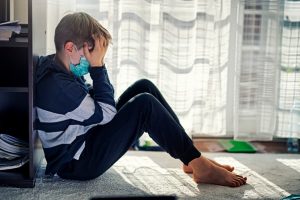 The coronavirus pandemic has put our legal system in unchartered territory. Courts have been closed or are operating on a limited basis, with many holding hearings via videoconference. People with conflicted home lives are left to wonder how they're to proceed with family law matters.
During these unprecedented times, you can rest assured that our family law attorneys at Thomas, Conrad & Conrad are up to date on the latest developments. Whether you're dealing with issues surrounding divorce, child custody, support, or domestic violence, we're here to provide the knowledgeable legal counsel you need to handle any family law matter that may come your way.
COVID-19 Impact On Divorce & Child Custody
Although the general statewide judicial emergency declaration ceased as of June 1, 2020, local courts are permitted to issue their own emergency declarations as they see fit. Each county's Court of Common Pleas has its processes, procedures, and rules in place, so it's important to seek the assistance of a local Lehigh Valley or Poconos attorney who can provide you with accurate information about the family court in your area.
Some courts are only hearing certain types of cases or conducting hearings via video or teleconference. For example, as of August 25, 2020, the Lehigh County Family court has canceled all conferences and hearings for child custody and divorce, while Monroe County is holding them via ACT videoconferencing. Rest assured, some courts still have procedures in place for emergency custody issues.
This doesn't mean you should put off divorce or custody matters that need to be addressed. Our lawyers can assess your circumstances, advise you of your rights and options, and prepare your case and any required documents that need to be filed when the court reopens. Our team at Thomas, Conrad & Conrad is well-versed in the current processes for each Lehigh Valley and Poconos family court. If we're able to take action for you, we will.
COVID-19 Impact On Child And Spousal Support
The Domestic Relations Office of the local Court of Common Pleas typically handles matters regarding child and spousal support. Most DROs have modified hours, with filings and hearings being managed remotely or in person with strict social distancing protocols in place.
Payments, online requests for support applications, modifications, recovery of overpayment, or withdrawal of complaint can be made at the PA Child Support Program E-Services page. It's essential to keep in mind that these requests do not constitute a filing with your county court.
Documents are not officially filed until they are reviewed and accepted by your county Domestic Relations Office. Our attorneys can handle all requests for you, which ensures that forms are filled out accurately. This can help you avoid delays and requests for additional information you may have unknowingly omitted.
COVID-19 Impact On Protection From Abuse Orders
Pennsylvania law requires that every county provide a way for victims of domestic abuse to obtain an emergency Protection from Abuse order when the courts are closed. However, in most counties, petitions for PFAs are being processed during limited hours or via email and fax. Once a petition is processed, a hearing may be conducted in person, with limited attendees.
The subsequent hearing for a final Protection from Abuse Order will be scheduled within 10 business days. Whether you are filing for an initial PFA, a modification, a complaint due to a defendant violating an order, or an Intimidation Protection or Sexual Violence Protection order, our family law attorneys can help take some of the weight off your shoulders and streamline the process.
Experienced Family Lawyers You Can Trust
Although COVID-19 has affected family law all over the country, courts and attorneys are adapting to this new world. At Thomas, Conrad & Conrad, we understand that family law matters aren't just limited to business hours. Our team is there for you when you need us.
If you're facing issues that require immediate attention, we're available to answer any questions you may have and provide solid legal advice and representation. We care about our clients and communities. Together, we'll make it through these challenging times and come out stronger in the end.
Contact A Poconos Family Law Attorney
Our lawyers at Thomas, Conrad & Conrad are dedicated to serving family law clients throughout the Lehigh Valley and Pocono Mountains region during the COVID-19 crisis. For more information or to schedule a consultation, contact us online or call our Bath office at 610-867-2900. We also have offices in Stroudsburg, Allentown, and Topton, Pennsylvania.