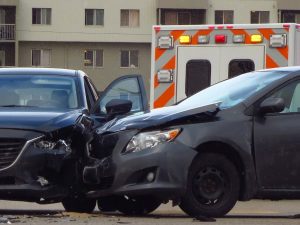 What Should I Do After A Car Accident?
Our car accident attorneys at Thomas, Conrad & Conrad advise clients to take certain steps to protect their rights after a crash. It's important to seek medical attention right away. Symptoms of some injuries don't appear until days or weeks later, so it is vital to have documentation of your initial treatment.
Call 911 and wait for police and other first responders to arrive. If you are able, take photos of the scene and your injuries. Get contact and insurance information from any other drivers that were involved in the collision and gather contact information from any witnesses as well. Write down notes or use your phone's recorder to document everything you remember about what happened. Obtain a copy of the police report at the scene, if possible. Gathering as much information as you can now will help to support your car accident claim later.
When Should I Contact an Attorney?
It's critical to contact an experienced personal injury attorney immediately following an accident to ensure your rights and interests are protected. Insurance adjusters can twist your words so that the blame for the collision falls on your shoulders. Do not speak to them, sign anything, or accept a settlement without getting legal advice from an attorney first. If you have a valid claim, your attorney will handle all negotiations with insurers and aggressively pursue the compensation you need to protect your health and financial security.
How Is Fault Determined in A Car Accident?
There are multiple elements involved when determining liability and negligence in motor vehicle collisions. Each case is different. Our lawyers at Thomas, Conrad & Conrad explore all aspects of the accident and your injuries. Some factors to consider when assigning fault include road conditions, vehicle conditions, weather, and if any traffic laws were violated.
Our team often uses accident reconstructionists and other experts to find out how a crash happened and who is responsible. A thorough investigation of these types of cases is critical, which is particularly important in cases involving tractor-trailers and rideshares, as more than one party may be responsible for your injuries.
We find and pursue every possible avenue of compensation. Even if you were partially at fault for your injuries, you might still be entitled to recover compensation.
How Much Will My Settlement Be?
Settlement and award amounts vary from one case to another. Depending on the circumstances and the extent of your injuries, you may be able to recover both economic and non-economic damages. Economic damages are tangible dollar amounts, such as medical bills, loss of income, and property damage.
Non-economic damages, such as pain and suffering or emotional distress, are more difficult to calculate. There are many factors considered when determining these types of losses. Our attorneys understand how to properly value your claim to ensure all your expenses and damages are fully covered.
How Much Time Do I Have to Bring A Car Accident Claim?
The statute of limitations for personal injury claims in Pennsylvania is two years, so it is critical to act fast.
What If the Driver Who Caused My Injury Didn't Have Insurance?
If you were hurt in a crash involving an uninsured, underinsured, or hit and run driver, you still have recourse for recovering compensation. Your attorney can review your auto insurance policy and help you pursue a claim for medical bills, property damage, and other losses under the UI/UM and Personal Injury Protection (PIP) coverage included in your policy.
Why Do I Need A Car Accident Attorney to Handle My Case?
Our car accident attorneys provide aggressive legal representation that gets results. Over the past 30 years, we have recovered millions of dollars in compensation for car accident victims. Insurance companies often employ underhanded tactics and offer minimal settlements that barely even cover your medical bills.
Trying to negotiate a fair settlement can be virtually impossible to do on your own. Dealing with these issues while you're trying to heal can be overwhelming and stressful. We act as your staunch advocate in negotiations and court. Our personal injury lawyers work on contingency, which means you won't have to pay any up-front costs or owe attorney fees unless we make a recovery for you.
Contact A Lehigh Valley Car Accident Lawyer
At Thomas, Conrad & Conrad, we care about the health and well-being of our clients and their families. We're committed to providing compassionate, quality legal representation you can trust throughout Lehigh Valley and the Pocono Mountain region. Contact us online or call 610-867-2900 in Bath if you have any questions about our car accident FAQs or would like to schedule a consultation. You can also call our offices in Stroudsburg, Allentown, and Topton.