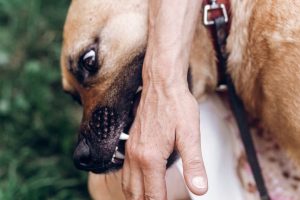 Although pets are often considered part of the family, sometimes they can become aggressive and cause serious injury. Our dog bite lawyers at Thomas, Conrad & Conrad Law Offices are well-versed in the nuances of Pennsylvania dog bite law. We have successfully recovered maximum compensation for clients in all types of animal attack cases. Our skilled and compassionate legal team is dedicated to helping clients receive the compensation and justice they deserve.
Types Of Injuries Sustained In Dog Attacks
Dogs and other animals can cause different types of injuries that vary in level of severity. Animal attacks on children and adults can sometimes even lead to catastrophic injuries or death. You may also be able to recover compensation if you were injured after being knocked down by a dog.
Some common dog bite injuries include:
Puncture wounds and lacerations
Broken bones
Head and neck injuries
Facial injuries
Eye injuries
Tendon and muscle damage
Nerve damage
Scars
Disfigurement
Psychological injuries such as PTSD, anxiety, and depression
Rabies
Other types of infections
Pennsylvania Dog Bite Law
Pursuing a claim for injuries suffered from a dog bite injury involve complex legal issues. Who is liable? May I pursue the claim against the dog's owner and/or the owner or occupier of the home at which the dog was present? Investigation may be necessary into prior incidents and actual or constructive knowledge of the dog's aggressive tendencies. The attorneys at Thomas, Conrad and Conrad have the knowledge and experience in dog bite law which will allow for you to recover the monetary damages to which you may be entitled for your pain and suffering, medical expenses, and resulting scars or disfigurement.
Recovering Compensation In A Dog Bite Case
Most homeowners and renters insurance policies cover dog bite damages, but recovering full compensation can be challenging. That's why you need an experienced dog bite lawyer who understands how to effectively approach these types of claims. Insurance companies often try to push the blame for dog bites on the victim. Our tenacious attorneys aggressively advocate for your rights and won't back down until a reasonable settlement is reached or your case is litigated in the courts.
Many dog attacks, especially those involving children, result in long-term physical and mental conditions that may never heal. If you or a loved one has been a victim of an animal attack, it is vital to seek immediate medical attention that includes comprehensive physical and psychological treatment. Victims who suffer from disfigurement, scarring, or chronic pain may face serious physical, emotional, and social hurdles for years after a dog bite. These types of problems can keep them from enjoying life and even deter them from working, going to school, and performing other daily activities. Our skilled dog bite attorneys will assess your case and understand how to accurately value your claim to help you recover the maximum compensation to which you are entitled.
Contact Our Dog Bite Attorneys To Schedule A Free Consultation
Our dog bite lawyers at Thomas, Conrad & Conrad Law Offices understand how difficult it can be to move on with your life after a severe injury. We are committed to providing the legal support you need to recover the compensation you deserve. If you've been injured in an animal attack, call our Lehigh Valley attorneys at 610-867-2900 or contact us online to schedule a free consultation.