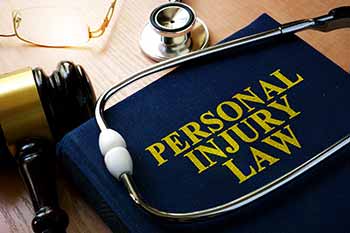 Also known as tort law, personal injury law enables an injured plaintiff to recover damages when they have been harmed due to someone else's negligent or intentional act.
At Thomas, Conrad & Conrad, our team has successfully recovered millions of dollars in compensation for thousands of clients who have been hurt due to no fault of their own. From car accidents to dog bites, we handle many types of personal injury cases and aggressively pursue maximum compensation for our clients' damages.
Motor Vehicle Accidents
Most personal injury cases in the United States involve car accidents. Motorcycle crashes and collisions involving tractor-trailers and other large vehicles can cause grave injuries that require costly ongoing medical care and rehabilitation. Oftentimes, accidents happen because a driver isn't paying attention or fails to follow the rules of the road.
A car crash can change your life in the blink of an eye, and may even result in the wrongful death of a loved one. A negligent driver may be held financially responsible for an injured person's medical bills, lost wages, and other damages. Some types of personal injury cases involving car accidents include:
Premises Liability Cases
Often known as slip and fall claims, premises liability actions are also a common type of personal injury case. Property and business owners have a legal duty to keep their premises reasonably safe and free of hazards to ensure that those who enter the property do not become injured. They may be liable if they were negligent in doing so and someone gets hurt.
Slipping on a wet floor, tripping over a carpet, or falling on ice can cause serious injuries or death. Other types of premises liability claims include dog bites and swimming pool accidents. Whether you're hurt at a business, private home, or in a public place because of a property owner's failure to ensure their premises are safe, you may be entitled to file a personal injury claim.
Catastrophic Injuries
Personal injury cases involving catastrophic injuries can be heartbreaking. Someone who suffers a neck or spinal injury that causes chronic pain or paralysis may not be able to work, and their quality of life can be significantly diminished.
Traumatic brain injury (TBI) can affect your cognitive skills, memory, neurological function, and concentration. It can also lead to personality changes, headaches, migraines, and psychological conditions, such as depression. People who suffer from TBI often need ongoing occupational therapy, counseling, and other treatment.
Our attorneys understand the impact these types of personal injury cases can have on families. We are dedicated to helping injured victims get the care and recovery they need to live healthy, comfortable lives.
Types of Damages In Personal Injury Cases
Economic damages include compensation for calculable financial losses, such as:
Past and future medical bills
Loss of past and future earnings
Costs of repair or replacement of property
While there is no set formula for determining a dollar amount for non-economic damages, an injured victim may be able to recover compensation for non-monetary subjective losses as well. These damages may include:
Pain and suffering
Emotional distress
Loss of enjoyment of life
Loss of companionship or consortium
Punitive damages are only awarded in certain types of personal injury cases if a person or entity caused injury or death due to particularly egregious, reckless, or intentionally wrongful behavior. Punitive damages are not meant to compensate the victim. Instead, they're designed to punish the defendant and deter them and others from committing similar wrongful acts.
An example of a personal injury case that may involve punitive damages is someone being killed or injured by a drunk driver. In this type of personal injury case, if a bar owner or host served a visibly intoxicated person, they may be liable for damages as well.
Contact A Personal Injury Lawyer Today
Our attorneys at Thomas, Conrad & Conrad can help you learn more about the different types of personal injury cases, assess your circumstances, and determine whether you have a viable claim. Regardless of whether we take your case, your initial consultation is always free.
Our personal injury lawyers work on a contingency basis, which means you won't pay attorney fees unless we make a recovery for you. To schedule a consultation, call us at 610-867-2900 in Bath, contact us online, or call one of our conveniently located offices in Stroudsburg, Topton, and Allentown, PA.