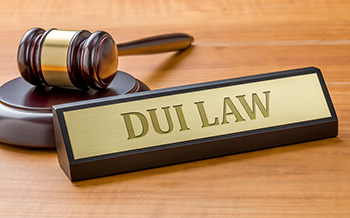 Drunk driving accidents occur all too often on Pennsylvania roadways. Unfortunately, innocent victims often suffer dire consequences due to the irresponsible behavior of drunk drivers. If you or a loved one has been injured in a crash involving a drunk driver, the experienced personal injury lawyers at Thomas, Conrad & Conrad Law Offices can help. Our legal team is dedicated to helping you find justice and fair compensation for your damages.
Drunk Driving Accident Lawsuits
Although DUI charges are brought in criminal court, a drunk driver accident attorney can help you file an insurance claim or civil lawsuit for monetary damages related to the accident. If your loved one was killed by a DUI driver in Pennsylvania, you may be able to bring a wrongful death claim against all liable parties.
If a DUI accident caused injury or death, you're entitled to make a statement in criminal court when the drunk driver is sentenced. Your statement could have an impact on any drunk driving accident claim or lawsuit you may pursue against the driver or other responsible parties. It's essential to consult with a motor vehicle accident attorney before speaking out in court to avoid saying something that could jeopardize your case.
DUI Accidents Involving Truck Drivers
If a crash was caused by a commercial trucker driving under the influence, it's vital to hire a drunk driving accident lawyer who's familiar with Federal Motor Carrier Safety Act (FMCSA). The FMCSA regulates motor carriers throughout the United States. Each state has its own regulations for the commercial transportation industry as well.
For example, Under the FMCSA, the legal limit for commercial drivers is 0.04% blood alcohol concentration (BAC). For regular motorists in Pennsylvania, the legal limit is 0.08% BAC. Our motor vehicle accident attorneys are experienced in handling DUI cases and truck accident claims. We possess a deep understanding of how FMCSA regulations may apply in drunk driving accident cases.
Dram Shop Claims & Social Host Liquor Liability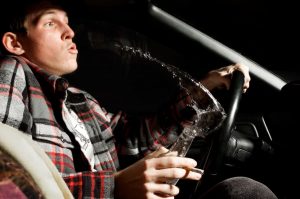 Our DUI accident lawyers look past the person behind the wheel and determine if your case warrants a dram shop claim. Pennsylvania liquor laws prohibit bars from serving visibly intoxicated persons. A dram shop claim allows you to seek monetary damages from a bar, tavern, or restaurant that serves a visibly intoxicated person who causes injury or death after leaving the establishment. "Social hosts" can be held accountable for knowingly serving alcohol to people under the age of 21 who cause injury or death while intoxicated.
Many violations of the Pennsylvania liquor code support claims for dram shop liability. However, proving that a defendant was visibly intoxicated at the time they were served is a major hurdle that a plaintiff must overcome. That's why you need an experienced drunk driving accident attorney who understands how to gather relevant evidence and build a solid dram shop claim.
Recovering Damages in Drunk Driver Injury Claims
Recovering compensation in a drunk driver accident case may seem cut and dried. However, understanding the complexities of Pennsylvania law and dealing with insurance companies is challenging, and requires the experience and knowledge of seasoned personal injury attorneys.
Unfortunately, even your own auto insurance company may not have your best interests in mind. Our team at Thomas, Conrad & Conrad knows how to counter common arguments insurers and attorneys use to pay injured victims as little as possible. Our drunk driving accident lawyers are your staunch defenders and skilled negotiators who fight to help you recover damages such as:
Past and future medical expenses
Past and future wage loss
Pain and suffering
Emotional distress
Wrongful death damages
Depending on the circumstances, you may be entitled to collect other damages as well. Drunk drivers in Pennsylvania may be held liable for punitive damages, which are designed to punish a defendant for reckless or wanton behavior and deter others from doing the same.
Our Drunk Driving Accident Attorneys Get Results
At Thomas, Conrad & Conrad Law Offices, our team has a proven track record of recovering maximum compensation for injured victims in cases involving liquor liability, motorcycle, motor vehicle, and tractor-trailer accidents. Recently, in Monroe County, our DUI accident lawyers obtained a $935,000 recovery for a woman who suffered a broken arm, foot, and leg as the result of a car crash caused by a drunk driver who had been imbibing at a local bar.
What to Do if You're Involved in an Accident With a Drunk Driver
The scene of a motor vehicle accident can be chaotic. You may feel disoriented or angry, but it's important to keep a cool head and take certain steps to protect your rights. The most important thing to do is to seek proper medical care as soon as possible. If you're able, our drunk driver accident attorneys recommend that you also:
Call 911 or local law enforcement
Move to safety if you're in a dangerous position on the road
Get vehicle, driver's license, contact, and insurance information from all involved parties
Take photos of the scene, vehicle damage, and your injuries
Gather contact information for any witnesses
Use the recorder on your phone or write down everything you remember about the crash
Contact a drunk driving accident lawyer
It's crucial to wait for the police to arrive after a crash. Let them know if you suspect a motorist is under the influence of alcohol or drugs. If possible, get a copy of the police report at the scene. Go to an emergency room, urgent care, or your doctor as soon as you can. Some injuries aren't immediately apparent. Diagnostic tests and medical professionals may detect serious conditions like traumatic brain injuries. Make sure to follow all treatment recommendations to ensure the scope of your injuries is well documented. Keep all bills and receipts for accident-related expenses as well.
Contact a Drunk Driving Accident Lawyer After a DUI Crash
Having a drunk driver accident attorney evaluate your case is vital. You really have nothing to lose. We offer free initial consultations, regardless of whether you proceed with a claim. Our legal team can provide the compassionate legal support you need to get through trying times and help you recover the compensation you deserve.
Schedule a Free Consultation With a Personal Injury Lawyer in Eastern PA
Our drunk driving accident lawyers at Thomas, Conrad & Conrad Law Offices are dedicated to helping you recover the compensation and justice you deserve. If you've been injured or have lost a loved one in an accident with a drunk driver, call 610-867-2900 or contact us online to schedule a free consultation. Our personal injury attorneys serve injured victims and their families in the Lehigh Valley, Poconos, and throughout eastern Pennsylvania.