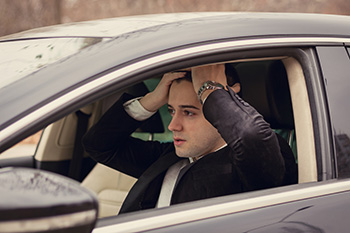 Whether your injuries are minor or severe, being injured as a victim of a hit-and-run accident can leave you stressed and shaken. Dealing with damage to your vehicle, medical expenses, and lost time from work can all take a toll on your physical and emotional well-being. It's important to keep in mind that it is possible to recover compensation after a hit-and-run accident. Our auto accident attorneys at Thomas, Conrad & Conrad Law Offices can help you understand Pennsylvania law and how your own insurance company can provide compensation for your damages.
Pennsylvania Law Surrounding Traffic Accidents
Regardless of who is at fault for an accident, under Pennsylvania law, all involved parties are required to stop and provide their personal information such as name, address, driver's license number, and insurance information. If someone is injured, you must render aid by physically helping the person if you can and calling 911. It's a crime to leave the scene of an accident in Pennsylvania. Being convicted of leaving the scene of an accident can come with heavy fines and prison time, especially if a hit-and-run driver injured or killed someone or was under the influence of alcohol or drugs. If they're found, a hit-and-run victim can also bring a personal injury lawsuit against a driver who left the scene of an accident.
How An Auto Accident Attorney Can Help
Even if the driver cannot be found, your own auto insurance company may provide compensation through your PIP (personal injury protection) and uninsured motorist coverage (UM). A minimum of $5,000 in PIP insurance is required in Pennsylvania, but UM insurance is not.
Even though it costs a little more, it's vital to purchase a good amount of both PIP and UM insurance on your auto insurance policy to protect yourself in case of an accident like a hit and run. Our car accident attorneys at Thomas, Conrad & Conrad have extensive experience in handling PIP and UM claims. We work to ensure you receive maximum compensation for your medical bills, lost wages, pain, and suffering, and other damages. We handle negotiations with your insurance company, which can take a load off your shoulders and help you focus on healing.
Our legal team also has access to resources that may help us or the police locate the hit-and-run driver. If the driver who caused your injuries is found, our experienced litigators can bring a civil claim to help you recover compensation, which may include punitive damages in addition to compensatory damages.
Punitive damages are intended to punish those who commit wanton and willfully negligent acts and to deter others from doing the same. Hit-and-run cases can be complex, so having a knowledgeable auto accident attorney who is well-versed in Pennsylvania law and recovering compensation from insurance companies is vital.
Steps To Take After A Hit-And-Run Accident
As a hit-and-run victim, it's important to contact police immediately following an accident, even if you don't think you've been seriously injured. Your insurance may provide compensation for your damages, but you must provide proof that the accident occurred. Valuable evidence like a police report can ensure that you receive the compensation to which you are entitled.
While the accident is fresh in your mind, write down the details of what happened. It's also helpful to jot down the vehicle description, license plate number, and a description of the driver if possible. Take photos or video of the accident scene, damage to your vehicle, and any injuries as well.
Gather contact information from any witnesses who may have seen the accident when it occurred. All of this evidence can provide essential clues that may lead police to the hit-and-run driver.
Contact Us If You've Been The Victim Of A Hit And Run In Pennsylvania
If you or a loved one has been injured as a hit-and-run victim, our car accident attorneys at Thomas, Conrad & Conrad can help. Call 610-867-2900 or contact us online to schedule a free consultation.