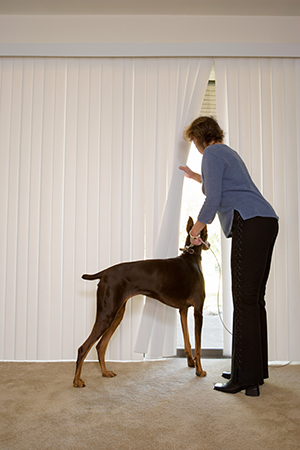 Domestic violence is a serious problem that affects people of all ages and social status. At Thomas, Conrad & Conrad Law Offices, we have seen the emotional, physical, and financial toll that domestic abuse can take on families. Women and men in challenging domestic situations come to our lawyers seeking the Protection from Abuse order to protect themselves and their children. Whether you're a victim of domestic violence or have been wrongly accused of abuse, our compassionate team is here to listen and help you get through these challenging times.
It's Critical To Act Quickly If You're In Danger
If you feel you or your children are in danger of violence from a spouse, partner, or someone else in your household, contact the police. Our restraining order attorneys can then help you take the legal steps you need to stay safe. Our family law team has more than 30 years of combined experience in the law, courts, and procedures surrounding domestic violence and abuse in Pennsylvania.
What Is A PFA?
Commonly known as a restraining order, a Protection from Abuse order prohibits an abuser from making contact with a victim. Typically, an alleged abuser is not allowed near the victim's workplace, school, home, or place of business. Additionally, they're not permitted to reach out to the victim through third parties, such as friends or family members. PFAs can be an effective tool in preventing violence and harassment. A person who violates a PFA may be charged with a misdemeanor offense and face up to six months in jail or probation with a maximum fine of $1,000. They can also be charged with other crimes while also violating the PFA.
Who Can File For A PFA?
To qualify for the Protection from Abuse Act, the abuser must be a family member, a sexual or romantic partner, or a member of your household. If abuse, stalking, or intimidation is committed by a stranger or anyone other than a former spouse, family, or household member, you must file a Protection from Intimidation order. Our restraining order lawyers understand these important distinctions. We advise you of your options and help you file all required paperwork with the appropriate court.
Temporary And Final Restraining Orders
An initial PFA or PFI is temporary. A hearing will be scheduled to take place within ten days of the petition being filed. Both parties are entitled to present their case, and a judge rules on whether or not a final order is issued and how long it remains in effect. Once a final order is obtained, it can remain in place for up to three years. An alleged abuser need not be present for a final order to be issued.
Defending Against False Or Exaggerated Claims Of Abuse
If you've been accused of domestic violence, harassment, stalking, or abuse, it is equally critical to seek the counsel of a skilled attorney to ensure your rights and interests are protected. If a PFA has been brought against you by your accuser, you may not be allowed to see your children until the order is lifted. Domestic abuse is a serious issue in Pennsylvania, and strict laws are in place to protect victims and prevent avoidable tragedies.
It's important to keep in mind that if you violate a PFA or PFI, you may face an Indirect Criminal Contempt hearing, jail time, and hefty fines. Not only that, if you violate a PFA during a contentious divorce or child custody battle, it can seriously damage your standing and credibility in that case. If you're facing charges of domestic violence or someone has filed a PFA against you, the best thing you can do is to obey the terms of the order and contact a restraining order lawyer who can help you understand your rights and act as your advocate.
Contact Our Restraining Order Attorneys
Our team at Thomas, Conrad & Conrad Law Offices is dedicated to helping those involved in domestic violence cases get the security and justice they deserve. To schedule a consultation, contact us online.
If you or someone you love is a victim of abuse in Pennsylvania, call the National Domestic Violence Hotline at 1-800-799-SAFE (7233), or 1-800-787-3224 (TTY).