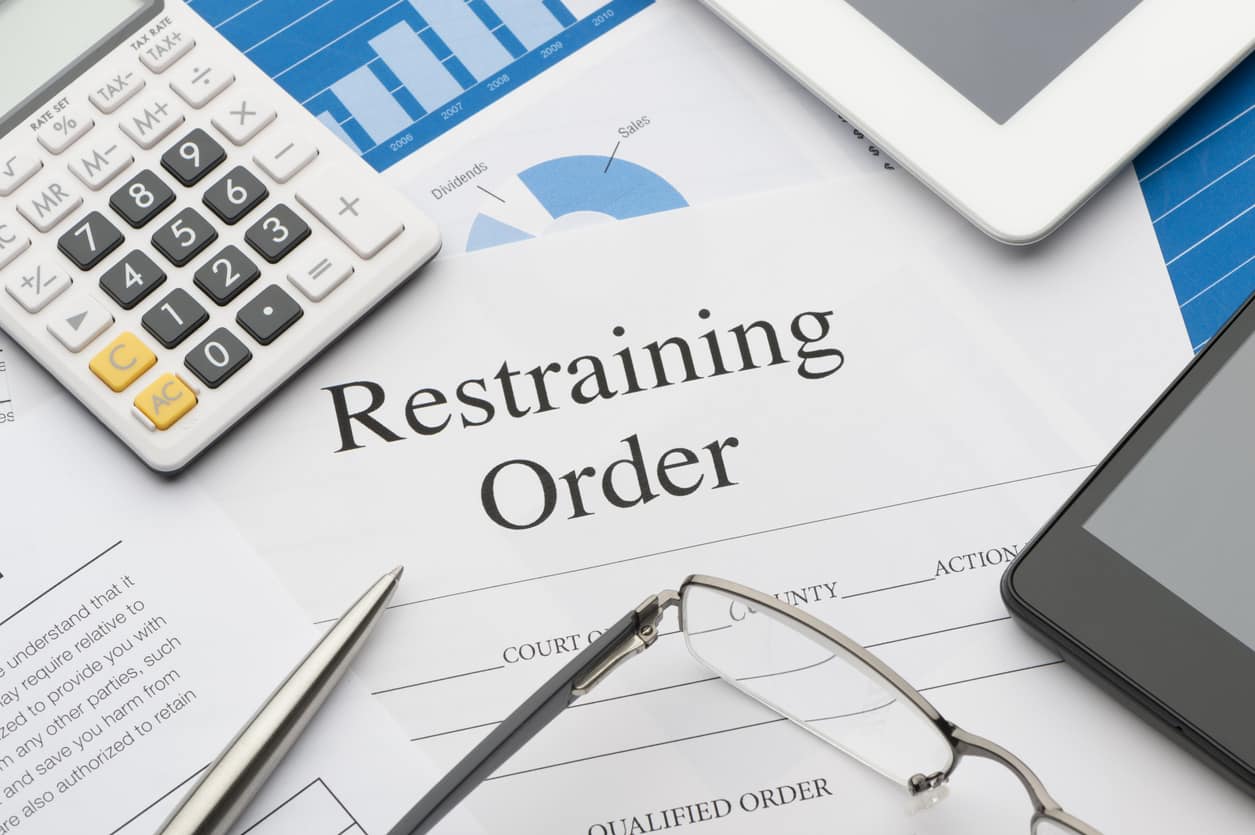 The state of Pennsylvania takes domestic abuse very seriously. There are strict laws in place to protect victims and prevent violence. Threats or allegations of domestic abuse may warrant a restraining order, which is known as a Protection from Abuse (PFA) order in Pennsylvania.
If you or your children are in danger or are being abused by a spouse, partner, or family member, the restraining order attorneys at Thomas, Conrad & Conrad Law Offices provide compassionate legal support that can help keep your family safe.
Physical & Sexual Violence Is Against The Law
Actual physical and sexual abuse or the threat of either is illegal. If you are being abused or are in fear of being abused, leave the home if possible and contact the police. After speaking with police, contact a restraining order attorney who can help you file a Protection from Abuse Order that gives you and your children protection through the Pennsylvania court system. Even if you choose not to bring criminal charges against your abuser, a PFA is a valuable legal tool that deters abusers and saves lives.
Pennsylvania Domestic Abuse Law
The law defines abuse as:
Causing or attempting to cause physical harm
Rape or sexual assault
Physical or sexual abuse of a child
Causing reasonable fear of immediate and serious physical harm
Stalking or continually committing other acts that put a person in reasonable fear of bodily injury
Threats of violence or harassment via written, telephone, fax, e-mail, or voicemail communication
Impeding a person's freedom of movement
If you're experiencing any of these forms of abuse, it's critical to contact a restraining order attorney who understands the law, courts, and procedures associated with domestic violence and abuse in Pennsylvania.
Why File A Protection From Abuse Order?
No one should have to live with abuse or the threat of abuse. Threats may start small but can quickly escalate into violence. A temporary PFA can be obtained quickly and alleged abusers can face criminal charges for violating a restraining order, which can be an effective deterrent.
A PFA may force your abuser to leave your home, prevent them from owning a firearm, and force them to stay away from your workplace or children's school. A temporary order lasts up to 10 business days, within which time the Judge schedules a final hearing.
The final order of protection can last up to three years and can be extended if an abuser continues to threaten or put you and your children at risk. If a PFA order is violated, the abuser can face jail time and fines, and the judge may issue such other order at their discretion.
How A Restraining Order Attorney Can Help
A petition for a Protection from Abuse Order is filed in the Court of Common Pleas in the county where the victim resides. Although the Pennsylvania PFA Act is a state law, the procedure for obtaining a PFA varies by county. That's why seeking the counsel of an experienced restraining order attorney who knows the ins and outs of the Pennsylvania courts is vital.
The form to file a petition also requires you to clarify why you're looking for protection and describe the abuse you have suffered. You will designate which types of protections you are seeking, such as no contact by your abuser or a request for them to surrender their firearms. An attorney can help you understand the specific language to use to successfully obtain an emergency, temporary, or final PFA.
Assistance With Serving The Order & The Final Hearing
A restraining order attorney can also ensure that the PFA petitions and orders are served to the defendant and provide an affidavit of service, which is required at the final hearing to prove the abuser was served. At the final PFA hearing, both the plaintiff and defendant have the right to legal representation.
Victims of domestic violence are often terrified when they have to face their abusers in court. Having an attorney to support them, represent their interests, and fight for their rights can alleviate some of the stress, anxiety, and fear that can accompany the process of filing and obtaining a Protection from Abuse order.
In addition to criminal charges that may be filed by the State, a personal injury lawyer may be able to help you file a civil lawsuit to recover compensation for damages such as medical bills, pain and suffering, and emotional distress.
Contact A Restraining Order Attorney
If you or your children are victims of threats or abuse, don't wait to take action until a tragedy occurs. Contact a restraining order attorney at Thomas, Conrad & Conrad Law Offices online or call 610-674-0772 in Bath, 610-628-1334 in Allentown, 610-643-4444 in Topton or 570-754-8174 in Stroudsburg to schedule a consultation.
If you or a loved one is a victim of domestic abuse, call the National Domestic Violence Hotline at 1-800-799-SAFE (7233), or 1-800-787-3224 (TTY).