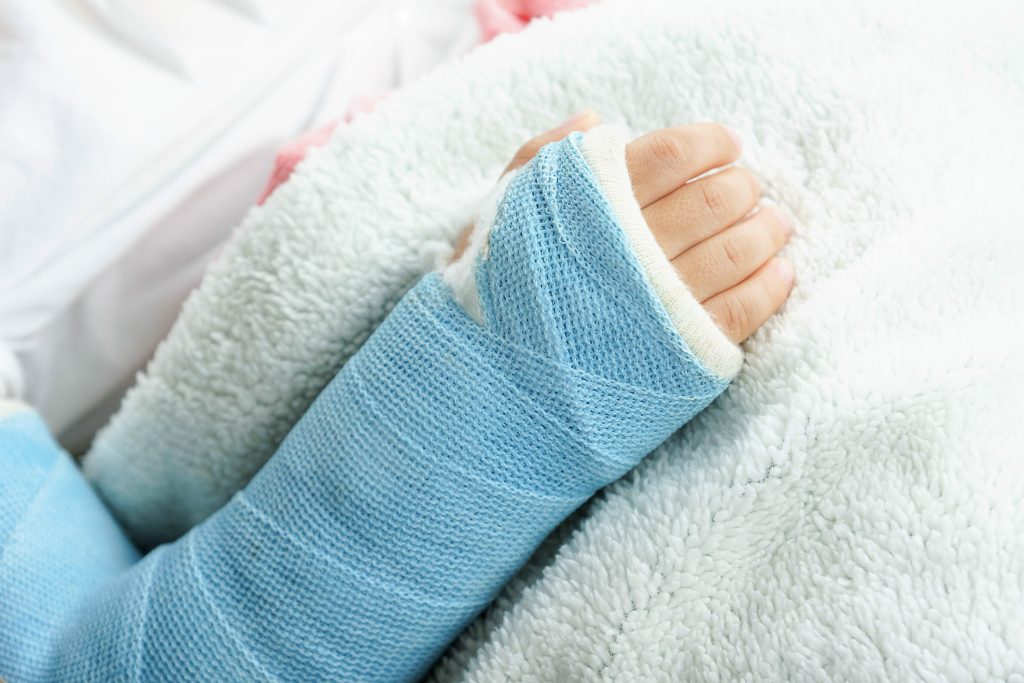 Our auto accident lawyers at Thomas, Conrad & Conrad understand the stress and worry that parents go through when their child is injured. Although child car seats and boosters save lives, some kids who are hurt in car accidents suffer permanent disabilities, long-term injuries, and chronic pain. If your child has been injured in a motor vehicle accident, you may feel helpless and upset about their health and well-being. We can help you understand how Pennsylvania personal injury law applies in these types of cases and support you in taking action to make things right for your child.
Kids in Car Accidents May Sustain Very Serious Injuries
Injuries caused by another's negligence can often have catastrophic, lifelong consequences for children. Traumatic brain injuries that are sustained in early childhood may not be evident until a child reaches elementary school or even high school age. Kids in car accidents may also suffer from long-term emotional distress that causes PTSD, anxiety, depression, and other problems that can affect a child's mental health and quality of life.
Children injured in accidents often experience:
Head injuries, such as concussions, contusions, lacerations, and skull fractures
Traumatic brain injuries (TBI)
Permanent brain damage
Spinal injuries or paralysis
Rib fractures and lung injuries
Abdominal injuries and other internal damage
Fractures of the arms, legs, feet, and pelvis
Statute of Limitations in Car Accident Claims Involving Children
Typically, the statute of limitations for bringing a personal injury claim in Pennsylvania is two years. However, there are exceptions when it comes to minors who are injured in accidents. This exception is critical, as the long-term effects of a child's injury may not be seen until years after the accident occurs. A parent or legal guardian can file a claim for a child who has been injured before they turn 18, and the injured party can file their own claim until age 20.
Just because these exceptions exist, it doesn't mean that you should wait to contact a lawyer. Medical expenses incurred from kids being injured in car accidents are usually the parents' responsibility. You may not be able to file a claim for compensation for these types of expenses after the two-year statute of limitations has ended. In addition, proving a car accident claim requires evidence. The more time that lapses, the more difficult it can be to collect vital evidence that can make or break your child's claim.
If your child has been hurt in an auto accident that was caused by someone else's negligence, do not give a statement, sign anything, or accept a settlement from their insurance company without speaking to a lawyer first. Insurers do everything they can to minimize and deny claims, even when an injured child is involved. Our car accident attorneys can evaluate your case and advise you on the most effective course of action to ensure your child's rights and interests are protected.
Our Personal Injury Attorneys Help Kids in Car Accidents & Their Families
Protecting your child's financial future and ensuring they receive the medical care they need can be challenging, especially when you're focused on helping them recover from their injuries. Our compassionate, experienced accident lawyers understand how to accurately value your child's damages, collect relevant evidence, and build a solid case to support your claim. If you have suffered the loss of a child in a car accident, you may be entitled to damages in a wrongful death claim.
We are not afraid to take on insurance companies that do not have your family's best interests in mind. Our team is dedicated to helping you recover maximum compensation for their past and future medical expenses, pain and suffering, emotional distress, and other applicable damages. If a reasonable settlement cannot be reached, our experienced attorneys are well-versed in litigating cases in court for children injured in accidents. Our personal injury lawyers work on contingency, which means you will not have to pay attorney fees unless we recover compensation for your child.
Contact A Lehigh Valley Car Accident Lawyer to Learn More
We understand that kids in car accidents can face serious physical, mental, and emotional challenges. At Thomas, Conrad & Conrad, we care about our clients. We fight to protect injured children's rights and help them recover the maximum compensation they need and deserve. Contact us online or call us in Bath, PA, today at 610-867-2900 to schedule a free consultation. You can also call our offices in Allentown, Stroudsburg, and Topton, as we serve throughout Lehigh Valley and the Pocono Mountain region.