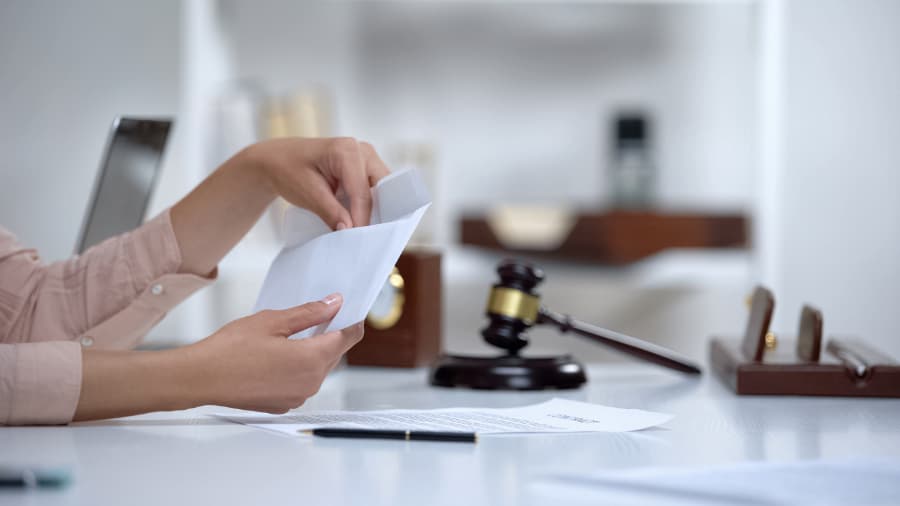 Settling disputes involving child and spousal support payments can be challenging. At Thomas Conrad & Conrad Law Offices, serving clients throughout the Pocono Mountains region and the Lehigh Valley, our knowledgeable family law attorneys help clients resolve these issues and come to a timely, fair resolution that keeps the family's best interests in mind. Our child support lawyers are well-versed in dispute resolution through diplomatic negotiation, mediation, and court litigation when necessary.
Child Support Amounts in Pennsylvania
Pennsylvania child support is determined according to state guidelines and based on the respective net incomes of each parent. Although Pennsylvania courts generally follow these guidelines closely, our child support attorneys can bring to light any extenuating circumstances that may affect the amount of support that's paid or received.
Several factors are taken into consideration in Pennsylvania child support cases, including:
The child custody schedule
The number of children covered by the support order
Monthly net income of each parent
Additional expenses the parties may incur for the care of the children
Child support usually is payable to the parent with primary physical custody of the children. If a parent has more than 50 percent of the overnights with the children in a year, they're considered to have primary custody. If parents share 50/50 custody, the parent with the higher income may have to pay child support to the parent who doesn't make as much. An experienced child custody lawyer can help determine the relevant factors.

Net income includes income from any source, including wages, salary, commissions, bonuses, interest, rental income, and spousal support or alimony. Once each parent's net income is determined, child support is awarded using a mathematical formula following Pennsylvania's Child Support Obligation Guidelines.
Our eastern Pennsylvania family law attorneys understand how to make the appropriate calculations to ensure that all income and deductions are properly assessed. Whether we're representing the custodial or non-custodial parent, we work to ensure child support is fair, reasonable, and in the best interest of the child.
Child Support Modification and Enforcement
Pennsylvania support guidelines are reviewed every four years. Any changes can alter parties' support awards and obligations. Guidelines were altered in 2022, and address issues such as support increases, earning capacity, childcare expenses, and educational, extracurricular, and developmental activity expenses for children.
It's important to note that modifications are not automatically granted by Pennsylvania courts when the guidelines are revised. To obtain a new support order, you must file a support modification petition. Whether you need to modify an order due to personal circumstances or the changed guidelines, our child support lawyers can assist with the proper filings and represent you in modification hearings.

Our family law attorneys also represent parents seeking child support enforcement actions. When a parent fails to meet a child support obligation, we help the receiving parent pursue the legal recourses available to help them collect the child support they are owed.
Unemployment, cut work hours, job changes, health problems, or a parent's refusal to pay can have a significant impact on child support payments. We understand that circumstances can change quickly, and work to settle these matters in the most effective way possible.
Spousal Support in Pennsylvania
In Pennsylvania, spousal support is available to the spouse who earns less until a divorce decree is issued, and only then under limited circumstances. If the person requesting spousal support has behaved in a manner that could be grounds for a fault divorce, the court may choose not to order it.
However, a spouse may still be entitled to alimony pendente lite (APL). Pendente lite is Latin for "awaiting litigation." APL is awarded based on the same established guidelines as spousal support, and the amount of the award is the same. Unlike spousal support, APL cannot be refused by a court based on any of the grounds for a fault divorce.
Pennsylvania spousal support and APL are calculated according to a mathematical formula that's based on a percentage of each party's net monthly income. Our family law attorneys stay abreast of the latest changes to tax law and Pennsylvania child and spousal support guidelines to ensure our clients take full advantage of what is permitted under the law.
Alimony in Pennsylvania
Once a divorce with property is finalized and all property is equitably distributed, financial support is referred to as alimony. Alimony is ordered when one spouse cannot meet his or her reasonable needs. The amount and duration of alimony are based on consideration of a wide variety of factors, including:
Income
The length of the marriage
The marital standard of living
Whether one spouse contributed to the other's education or increased earning power
The age, physical, and mental health of each spouse
Alimony may be terminated when the receiving spouse remarries, enters another domestic relationship, or dies. Spousal support or alimony orders stay the same unless you file for a modification with the court.
Count on Our Family Law Team to Provide Outstanding Legal Representation
Even if you have a mutual support arrangement with your ex-spouse or partner outside the courts, it is essential to make it official to ensure the agreement is honored. Our experienced spousal and child support lawyers believe that legal representation should be affordable, especially when it comes to family law matters. Depending on your specific situation, we may be able to resolve issues surrounding support for a flat fee, with no hourly retainer or excessive hourly fees.
Contact a Family Law Attorney Today
At Thomas, Conrad & Conrad, our family law team can help you understand the complicated web of Pennsylvania spousal support and child support laws. To schedule a consultation with a child support lawyer, contact us online or call us at 610-867-2900. We serve clients throughout the Pocono Mountains region and the Lehigh Valley.