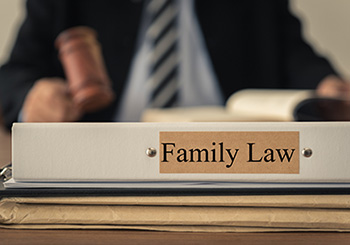 Parents have a legal obligation to accept financial responsibility for their children. During or after a divorce or separation, financial support is often an issue that requires the assistance of an experienced child support attorney. Our team at Thomas, Conrad & Conrad is well-versed in all aspects of complex family law. We can help you reach fair custody and child support agreements while ensuring your child's rights and interests are always front and center.
How Are Child Support Amounts Determined?
Each case is unique, but generally, child support levels are determined per guidelines set forth by the Commonwealth of Pennsylvania. Several factors are taken into account when determining child support amounts, including:
Each parent's income
The number of children involved
How much time children spent with each parent
The children's specific needs
The ability of each parent to help pay for these needs
Their standard of living before divorce or separation
Pennsylvania courts typically follow these guidelines closely, but your child support attorney brings forth any extenuating circumstances that may affect the amount of support paid or received. For example, when one parent is self-employed, it can be extremely difficult to get an accurate picture of their income level. Our knowledgeable child support lawyers are well-versed in properly assessing all sources of income.
There are mitigating circumstances that can affect support orders, such as changes in custody, unemployment, job changes, and health problems. Whether you are the custodial or noncustodial parent, our child support lawyers work to ensure that your agreement is fair, reasonable, and beneficial to your children.
What's Included In A Child Support Order?
Monetary support for various items, such as food, clothing, shelter, health insurance coverage, education expenses, child care expenses, extracurricular activities, visitation travel costs, and additional medical expenses, may all be included in a child support order.
How Long Do I Have to Pay Child Support?
In Pennsylvania, parents are required to pay support until the child reaches the age of 18 or graduates from high school. If a child has mental, emotional, or physical disabilities, support may continue beyond the age of 18. Some parents also work out issues surrounding payment for higher education as part of a child support order.
Child Support Modification In Pennsylvania
When there's a significant change in circumstances for either parent, child support levels may be modified. If you're seeking an increase in child support or a decrease of your child support obligation, our attorneys are experienced in demonstrating to the court how changes in circumstances have affected your income, child care needs, or ability to earn a living.
Child Support Enforcement In Pennsylvania
If you're pursuing child support enforcement actions due to lack of payment, we can help navigate all legal options available to you. The court may order income attachment (wage garnishment), suspension of the person's driver's, hunting, or fishing license, and any other professional licenses. They may have to forfeit any federal income tax refunds, personal property, lottery winnings, workers' comp or personal injury settlements, and many other sources of income. Their bank accounts may be frozen as well.
In cases where a parent fails to pay child support for a long period, they may be charged with contempt of court or face up to six months of jail time. Parents who are sent to jail are often eligible for work-release programs, so they can make support payments while incarcerated. If you're having trouble making child support payments, it's important to contact the court to modify your existing support order. Our child support lawyers act as your staunch advocate in court to help you attain a fair modification.
How Much Does Legal Representation Cost In A Child Support Case?
At Thomas, Conrad & Conrad, we understand that if you're already struggling with collecting or paying child support, you may wonder how you'll pay your legal fees. We believe that legal representation should be affordable, especially when it comes to issues surrounding family law. Depending on your specific situation, we may be able to resolve your child support matter for a flat fee, with no hourly retainer or excessive hourly fees.
Contact Our Child Support Attorneys
Our team at Thomas, Conrad & Conrad Law Offices is dedicated to helping families navigate the often multifaceted aspects of family law. Our child support attorneys provide compassionate, quality legal representation you need to help your family heal and move on after a divorce, child custody, or child support dispute. Contact us online or call us today at 610-867-2900 to schedule a consultation. Our offices are conveniently located in Bath, Allentown, Stroudsburg, and Topton, Pennsylvania.