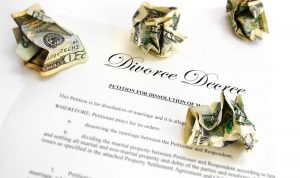 Issues surrounding divorce and separation can be contentious, especially when spousal support or alimony payments are involved. At Thomas, Conrad & Conrad, our family law attorneys provide experienced legal representation and can help you resolve support disputes through skilled negotiation or litigation. Our alimony lawyers are dedicated to protecting the best interests of our clients and their children. We can help you understand how spousal support and alimony are determined and advise you of all options that may be available to you.
Spousal Support
In Pennsylvania, spousal support is a monetary payment that may be ordered after parties have separated, but before their divorce is final. A judge may even order it before a divorce action is filed. However, spousal support can be denied, even if one spouse depends on the other for financial support. For example, if the person requesting spousal support has taken any actions that could serve as grounds for a fault divorce, such as committing adultery, a court may reject it.
Alimony Pendente Lite
Until a final divorce decree is issued, if someone is not entitled to spousal support, they may still be able to receive alimony pendente lite (APL). Unlike spousal support, APL cannot be refused by a court based on grounds for a fault divorce. Spousal support and alimony pendente lite cannot be ordered at the same time.
Alimony
Alimony is ordered when one spouse cannot meet their own reasonable needs. Once a divorce decree is finalized and all property is equitably distributed, financial support is known as alimony in Pennsylvania. The amount and duration of alimony are based on consideration of a wide variety of factors, including income. Alimony may be terminated when the person receiving support remarries, enters into another relationship similar to a marriage or passes away. Courts may also review and modify an order if either person's financial circumstances change.
How Alimony Is Calculated
Unlike spousal support and APL, there's no specific formula for determining whether alimony is appropriate, the amount someone receives, and the duration of payments. Under Pennsylvania law, the courts must consider the following factors:
Each spouse's income and earning capacity;
Each spouse's source of income, which may include investments, annuities, and even benefits, such as medical insurance;
Each person's age;
Each spouse's physical, mental, and emotional health;
Length of the marriage;
Standard of living throughout the marriage;
Assets and debts of each spouse;
Separate property brought to the marriage;
Whether one spouse contributed to the marriage as a homemaker;
Whether either spouse supported the other's education, career, or increased income during the marriage;
Each person's existing inheritances and any assets they're expected to inherit;
Each spouse's financial needs;
Earning capacity and expenses due to having custody of a minor;
Whether the spouse seeking alimony has enough property to meet reasonable needs;
Whether the person requesting alimony can support themselves through reasonable employment;
Both spouses' education and the length of time it may take for the person seeking alimony to finish the education or training required to obtain sufficient employment, and;
Misconduct that had a financial impact on the marriage.
Our alimony lawyers are well-versed in the multifaceted aspects of determining financial support. We help you navigate the process and work to ensure a fair agreement is reached.
The Cost Of Legal Representation
Depending on your specific circumstances and the legal assistance you require, our alimony lawyers may charge a flat fee for their services. Flat fees help you avoid the unknown, unexpected, and often excessive hourly attorney fees and retainers most other family lawyers charge for the same types of services.
Contact An Alimony Attorney To Learn More
Our alimony attorneys at Thomas, Conrad & Conrad Law Offices provide responsive, compassionate legal support you can rely on. Call 610-867-2900 or contact us online to schedule a confidential consultation with one of our experienced family law lawyers at one of our offices in Lehigh, Northampton, Monroe, and Berks counties.