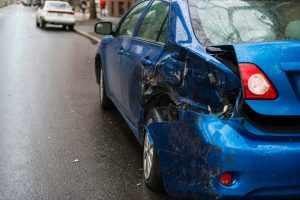 Being injured in a car crash can be traumatizing, and when you're the victim of a hit and run accident, it can be even more stressful. You may wonder how you'll pay for your medical bills, loss of income and property damage to your vehicle. There are steps you can take to recover compensation for your injuries. Our personal injury attorneys at Thomas, Conrad & Conrad can help you understand your rights and help you recover maximum compensation for your damages.
Driver Rights & Responsibilities Under Pennsylvania Law
Regardless of who is responsible for an accident, all involved parties are required to stop and provide their personal information such as name, address, driver's license number and insurance information. If someone is injured, you must render aid by calling 911 and physically helping the person if you can.
Hit & Run Is A Crime
Leaving the scene of an accident is a crime that can come with stiff penalties in Pennsylvania, especially if the hit and run driver is found to be under the influence when the accident occurs. In addition to criminal charges, a hit and run driver may face civil actions from those who suffered injury or property damage in an accident.
What To Do After A Hit & Run Accident
If you've been involved in a hit and run accident, contact police immediately. Even if the driver cannot be found, your own auto insurance company may provide compensation through your PIP (personal injury protection) and uninsured motorist coverage (UM), but you will need proof that the accident occurred. Write down the details of what occurred and the description of the vehicle, license plate and driver. If there were any witnesses, make sure to get their contact information. Take photos of the scene, your injuries and damage to your vehicle. Make sure to keep all medical bills as well.
Contact An Attorney
Although your health and auto insurance may cover some of your medical bills and lost wages, accident-related losses and expenses can pile up quickly. Dealing with insurance companies can be a hassle, especially when you're injured and trying to heal. An experienced car accident attorney will ensure you receive all the benefits to which you are entitled. Your lawyer may also hire investigators who work with the police to try to find the hit and run driver. If the driver is found, your attorney can bring a civil action to help you recover damages. In addition to compensatory damages like medical expenses and pain and suffering, you may be entitled to punitive damages as well. Leaving the scene of an accident could be considered egregious behavior, and punitive damages are designed to punish those who commit deliberately negligent acts and deter others from doing the same.
If you've been injured in a hit and run accident, our personal injury attorneys at Thomas, Conrad & Conrad can help. Call 610-867-2900 or contact us online to schedule a free consultation.