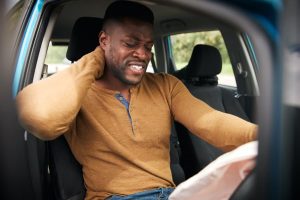 What Is A Personal Injury?
When a person suffers physical, emotional, or psychological harm due to someone else's negligence, they may be entitled to bring a personal injury claim against the at-fault party. A wrongful death claim may be filed if you've lost a loved one because of negligence or recklessness. At Thomas, Conrad & Conrad, our personal injury lawyers have successfully recovered millions of dollars for clients who have been harmed due to no fault of their own.
What Types of Personal Injury Cases Do Your Attorneys Handle?
We handle a wide range of personal injury cases, including:
What Should I Do If I'm Injured in An Accident?
Your health and safety should be a top priority. Seek medical attention as soon as possible. Call 911 or local authorities to ensure the incident is documented. If possible, take photos of the scene and your injuries. Collect insurance and contact information from others involved in the accident. It is also a good idea to ask any witnesses for their contact information. Do not accept a settlement, speak to an insurance adjuster, or sign anything without consulting a personal injury lawyer first.
How Do I Know If I Have A Personal Injury Case?
Unless you are familiar with Pennsylvania personal injury law, it can be tough to determine whether you have a valid claim. Your initial consultation is always free, and our attorneys are happy to evaluate your case and advise on whether you have a viable personal injury claim.
When Should I Contact A Personal Injury Lawyer?
It is vital to contact a lawyer as soon as you can following your accident or injury. The statute of limitations for most personal injury cases in Pennsylvania is two years. The sooner an attorney begins to investigate and build your case, the better chance you have to collect maximum compensation.
How Much Is My Case Worth?
The value of your claim depends on the extent and severity of your injuries and the impact they have on your quality of life. Expenses, such as medical bills and lost wages, are also considered. It's easy to undervalue your claim if you attempt to pursue compensation on your own. Insurance companies usually offer settlements that do not even come close to covering your damages.
Our personal injury attorneys are seasoned litigators who know how to value claims accurately. We fight for your rights to help you get the maximum compensation you deserve for past and future medical bills, past and future lost income, and damages, such as emotional distress, loss of enjoyment, and pain and suffering.
What If I Am Partially at Fault for An Accident or Injury?
If it is determined that you share a portion of responsibility for your injury, you may still be able to recover compensation. Pennsylvania applies the modified comparative fault rule in most personal injury cases, which means that the amount of fault the court assigns you is deducted from the compensation you're entitled to receive. If you are more than 50% liable for your injuries, you most likely will not be entitled to any damages.
How Long Will My Case Take?
Each case is unique and depends on the complexity of your claim. If your lawyer negotiates a satisfactory settlement with the insurance company, your case may be resolved in a matter of months. If they refuse to pay what your claim is worth, your attorney may seek damages through the courts, which takes longer.
How Do I Pay for Legal Representation?
Our personal injury lawyers work on a contingency basis, which means that you do not have any up-front costs and only pay attorney fees if we recover compensation for you.
Contact A Lehigh Valley Personal Injury Lawyer
Our personal injury lawyers at Thomas, Conrad & Conrad understand the grave toll an injury or death caused by negligence can take on families. We are dedicated to helping victims protect their health and financial future so they can move on with their lives.
If you believe you may have a claim or have any questions about our personal injury FAQs in Lehigh Valley or the Pocono Mountain region, contact us online to schedule a free consultation. You can also call our offices in Bath, Allentown, Stroudsburg, and Topton.