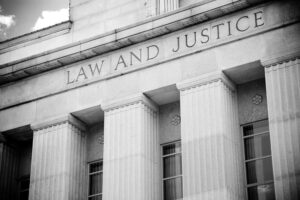 Thomas, Conrad & Conrad Law Offices has been providing exceptional legal representation to clients in eastern Pennsylvania for more than 30 years. Our experienced attorneys are dedicated to helping you navigate the legal system and protecting your rights and interests. Whether you need assistance with a complex personal injury case or a simple no-fault divorce, our attorneys provide reliable, responsive legal services you can trust.
Accident Cases in Pennsylvania
People are injured in crashes every day due to no fault of their own. Motor vehicle crashes are the most common type of accident cases in Pennsylvania. These claims can be fairly straightforward or extremely complex. You can count on our team of experienced personal injury lawyers to work toward the best possible outcome for your case.
Types of Cases Our Motor Vehicle Accident Lawyers Handle
Personal Injury Cases in Pennsylvania
Our personal injury lawyers understand the serious physical, emotional, and financial costs of being hurt due to someone else's negligence. Our attorneys are well-versed in handling all types of personal injury cases. We thoroughly investigate your claim and put all the evidence together to prove fault.
Types of Personal Injury Claims Our Attorneys Handle
Recovering Damages in Personal Injury Claims
Catastrophic injuries often have lifelong repercussions. Our experienced accident lawyers and personal injury attorneys are dedicated to helping make things right for injured victims and their families. Depending on the circumstances, we may be able to help you recover compensation for past and future medical bills, lost wages, pain and suffering, loss of consortium, and other damages. With offices in Northampton, Lehigh, Berks, and Monroe counties, our lawyers represent injured victims throughout eastern Pennsylvania.
Wrongful Death Cases in Pennsylvania
Losing someone due to another person's negligent or careless actions is traumatic. Although nothing can bring a loved one back, filing a wrongful death claim or survival action is one way to hold responsible parties accountable and find a semblance of justice. These types of cases can be complex, so it's crucial to hire an attorney who's well-versed in Pennsylvania's wrongful death law. Our compassionate team is here to help you get through difficult times and has successfully recovered compensation for clients in all types of wrongful death cases.
Family Law Cases in Pennsylvania
We understand that dealing with matters such as divorce and child custody often can be challenging and emotionally taxing. Our dedicated family law attorneys have decades of experience and always keep our clients' interests at the forefront. Our caring team puts their conflict resolution skills to work for you to resolve issues and take some of the weight off your shoulders. Our family law attorneys are experienced litigators who fight for your rights in court if necessary.
Types of Family Law Matters Our Attorneys Handle
We know issues such as child custody disputes and domestic violence can be urgent. Our family law attorneys provide responsive legal support and advice for issues that require immediate attention. Our attorneys serve family law clients throughout the Pocono Mountains region and the Lehigh Valley.
Why Choose Our Attorneys?
Whether negotiating with an insurance company in an accident case or representing a client in a divorce, our attorneys are committed to working toward the best possible outcomes for our clients. We believe having a knowledgeable, local attorney on your side is vital. Our team keeps up with the latest developments in personal injury and family law in Pennsylvania. Focusing on these specific practice areas enables us to use our resources and experience to provide the personalized, professional legal services our clients deserve.
A Longstanding Track Record of Success
If you or a loved one is injured in an accident, you need a skilled attorney with a proven track record of success. Unfortunately, insurance companies do everything they can to minimize settlement amounts and deny claims. Even your own insurance company may balk at paying a full and fair amount of damages. Our personal injury attorneys and accident lawyers have decades of experience and are familiar with the tactics insurers often employ. We negotiate aggressively on your behalf and handle all communications with insurers. If a reasonable settlement can't be reached, we won't hesitate to take your case to court and fight to help you get the compensation you need to protect your health and financial security.
Below are just a few of our successful recoveries:
Exceptional Representation in Family Law Cases
Our attorneys work tirelessly to achieve successful outcomes for clients in family law and domestic violence cases as well. We help you understand and navigate complex Pennsylvania law. Whether you're having a tough time coming to an agreement on division of marital property in a divorce or need aggressive legal representation for a child custody case, your family's best interests are always our priority.
The Cost of Legal Representation
Accident and Personal Injury Cases
Injured victims may be hesitant to hire a lawyer for a personal injury claim because they're uncertain about the cost of legal fees. We offer free case evaluations for legal matters involving accidents and injuries. Our personal injury lawyers in Pennsylvania work on contingency, which means you won't owe attorneys' fees unless we make a recovery for you. We go over costs and fees with you before we begin working on your case. If you have any questions at all, your accident lawyer is happy to answer them.
Family Law Cases
In cases involving matters such as consensual no-fault divorce, our family law attorneys charge a flat fee for legal services. This helps clients avoid the cost of a retainer and hourly fees, which many other attorneys charge for the same type of services. If your case is more complex, we offer competitive hourly rates and are committed to transparency when it comes to billing for legal services. Again, if you have any questions about the cost of legal representation, your family lawyer will gladly answer them.
Contact an Experienced Lawyer in Eastern Pennsylvania
If you need assistance with a personal injury or family law matter, the seasoned attorneys at Thomas, Conrad & Conrad Law Offices are here for you. To schedule a consultation, contact us online or call 610-867-2900. We're proud to serve our communities and represent clients throughout eastern Pennsylvania.