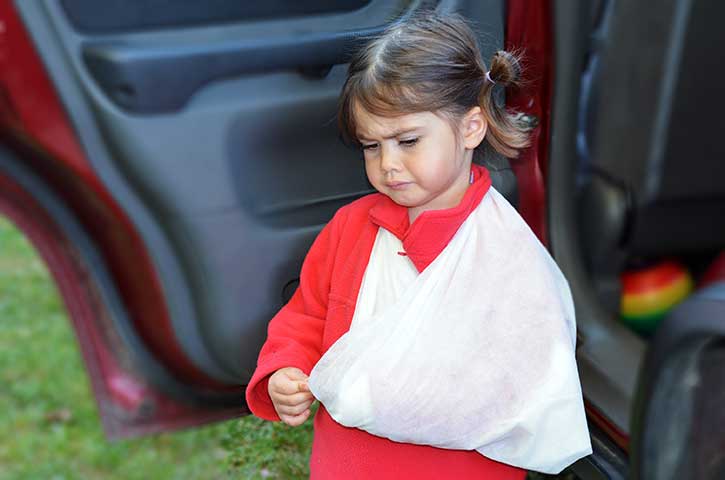 Being involved in an auto accident is a frightening experience and can be even more traumatic if your child is injured. The experienced auto accident lawyers at Thomas, Conrad & Conrad Law Offices can help your child receive just compensation for medical bills, pain and suffering and other damages.
Motor vehicle injuries are a leading cause of death among children in the United States. According to the Centers for Disease Control and Prevention, more than 121,350 children ages 12 and younger were injured in motor vehicle crashes in 2014, and 663 children died in motor vehicle crashes in 2015.
Types Of Injuries Sustained By Children In Auto Accidents
Some of the most common injuries among children involved in car crashes are:
Head injuries such as concussions, contusions, lacerations and skull fractures
Traumatic brain injuries
Spinal injuries
Rib fractures and lung injuries
Abdominal injuries
Fractures of the arms, legs, feet and pelvis
Some of these injuries can have lifelong consequences for children. Brain damage that is sustained in early childhood may not be apparent until children reach school-age or even high school. Like other types of trauma, auto accidents can cause long-term mental and emotional distress and may lead to nightmares, anxiety, fearfulness, anger and many other problems that can affect your child's quality of life.
Our Auto Accident Attorneys Can Help
If your child has been injured due to another driver's negligence, it is essential to seek the counsel of an lawyer who is experienced in handling car accident cases involving children. Our knowledgeable motor vehicle accident attorneys will work hard to ensure your child receives the care he or she needs and recover compensation for present and future health care expenses, pain and suffering and other damages.
Our knowledgeable legal team will investigate the accident and gather evidence that supports the facts of your case, consult with your child's medical providers and stand up to insurance companies that do not have your child's best interests in mind.
Contact Us
Our dedicated legal team is committed to helping your family receive the compensation you deserve to ensure the health and welfare of your child. If a reasonable settlement cannot be reached, our experienced litigators will not hesitate to fight for your child's rights in court. To schedule a free consultation with an auto accident attorney, contact Thomas, Conrad & Conrad at 610-674-0772 today.