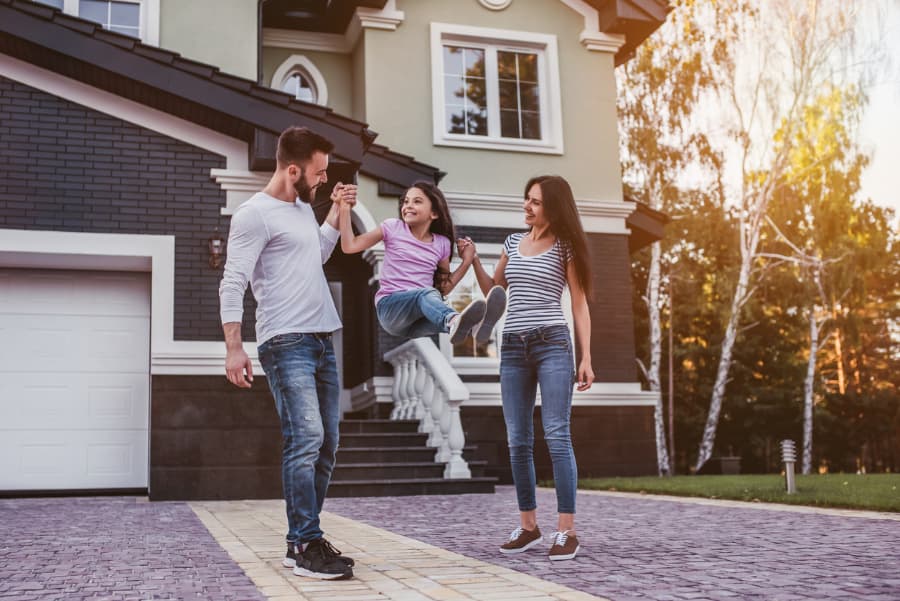 There are many different ways to make a family. Our attorneys at Thomas, Conrad & Conrad have decades of experience in helping clients with second-parent adoption, stepchild adoption, grandparents' adoption, and a wide array of other legal issues surrounding family law. We believe that all children deserve to have loving parents and work to ensure their best interest is always a top priority. Our team can advise you of your rights under Pennsylvania law and help you create a legal family relationship, even in complex parental situations.
Stepchild Adoption
Blended families are very common these days. Stepparents often develop close, meaningful bonds with their partner's children, becoming a de facto parent in many ways. Unfortunately, sharing day-to-day parenting responsibilities and making important decisions for your spouse's child doesn't give you any legal rights as a parent. Your relationship can only be legally recognized with a formal stepchild adoption.
Benefits Of Stepchild Adoption
Adopting a stepchild protects you from custody challenges if something were to happen to your spouse. Stepchild adoption also allows you to make decisions for the child and carry out tasks, such as enrolling them in school or obtaining medical records. Your stepchild may also be legally entitled to inherit property and assets from you and be a beneficiary of your life insurance policies. Adoption is also a powerful emotional symbol of your commitment and love for your stepchild. Formalizing your relationship can help the whole family feel like you've built a solid foundation and give your children a sense of stability and comfort. These are just a few benefits of adopting a stepchild.
LGBTQ Second Parent Adoption
Although same-sex marriage wasn't legalized in all fifty states until 2015, Pennsylvania has recognized the custody and adoption rights of LGBTQ parents for many years. Second parent adoption is a viable legal option for LGBTQ parents whose spouse or partner wishes to adopt.
Rights Of Noncustodial Parents
Second parent and stepchild adoptions in Pennsylvania typically require the noncustodial parent's rights to be terminated. An absent parent may voluntarily give up their rights, or you may have to go through the process of involuntary termination, which is completed by the court. Stepchild adoption without consent is possible in certain circumstances. However, it's complex and should be handled by a family law attorney who is experienced in this area. Our adoption attorneys are well-versed in all aspects of parental rights in Pennsylvania. We can advise you on the most effective course of action to complete a legal stepchild adoption.
Your Rights And Responsibilities As An Adoptive Parent
Once an adoption is finalized, an adoptive parent is legally responsible for the financial support of a child. This means that should you and your spouse divorce, you may have to pay child support. However, legal adoption also protects your rights as a parent after a divorce — as an adoptive stepparent, you'll have rights to custody and visitation. Regardless of whether you're in the initial stages of adoption or need assistance with custody and child support after a marriage has ended, our family law attorneys are here to help you understand and protect your rights under the law.
Contact Us To Learn More About Second Parent And Stepchild Adoption
If you're thinking about adopting your spouse's or partner's child, it's critical to have knowledgeable legal representation you can trust. At Thomas, Conrad & Conrad Law Offices, our team is dedicated to helping children and families thrive. We can help you learn more about all types of adoption, including second parent and stepchild adoption, international adoption, foster care adoptions, and more. Call 610-867-2900 or contact us online to schedule a confidential consultation with a family law attorney in Allentown, Bath, Stroudsburg, or Topton, Pennsylvania.