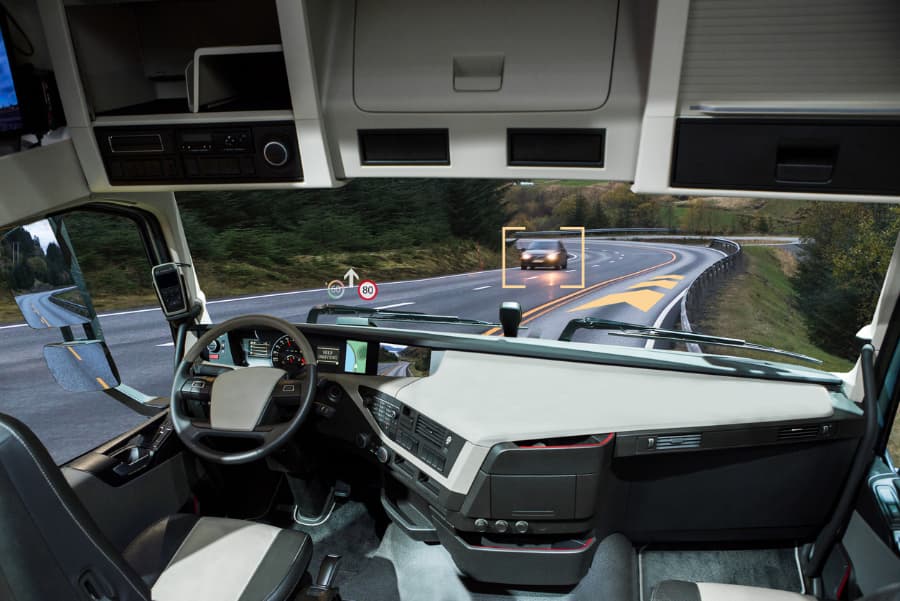 What used to be considered a pipe dream has become a reality – driverless vehicles are now a fairly common sight on roadways throughout the United States. Although self-driving vehicle manufacturers have designed these cars with the intention of minimizing accidents caused by human error, there are still significant questions about how safe they are. At Thomas, Conrad & Conrad, our car accident attorneys keep up on the latest developments in this area of the law and can advise you of your options if you or a loved one has been hurt in a collision with a driverless vehicle.
What Are Driverless Vehicles?
Although the terms driverless, autonomous, and self-driving are often used interchangeably, there are different levels of autonomy that have been assigned by the National Highway Traffic Safety Administration (NHTSA). The NHTSA has been fairly hands-off when it comes to mandated reporting of autonomous vehicle accidents, but recently changed the rules to require manufacturers to report crashes.
Level 1 vehicles operate with some autonomous functions like land-keep assist and cruise control. Level 2 vehicles can control steering, acceleration, and deceleration, but a person must sit in the driver's seat and be able to take control of the vehicle. Levels 3, 4, and 5 include a greater degree of autonomy without human intervention.
Determining Liability In Driverless Car Accidents
Figuring out who to hold accountable after an accident caused by a driverless car can be challenging. In 2018, a pedestrian in Tempe, Arizona, was struck and killed by a self-driving Uber vehicle. The vehicle's sensors failed to properly detect her presence in the road in an adequate amount of time and warn the operator that emergency braking was needed.
The victim's family filed a claim against Uber and received a confidential settlement. Investigators also claim the safety driver was watching a video on her phone and did not brake until it was too late to stop. She was charged with negligent homicide in September of 2020.
As is evident in this case, many different contributing factors can come into play in crashes involving driverless vehicles, and the law hasn't yet caught up with the complex liability issues surrounding this ever-evolving technology.
Multiple Parties May Be Liable
Depending on the circumstances, various parties may be liable for damages after a crash, including:
Vehicle operator – Although self-driving cars are designed to minimize accidents caused by human error, it still plays a part in many collisions. For example, if the person responsible for operating a self-driving vehicle failed to heed a vehicle's warning to take control of the steering wheel, they could be liable for damages.
Vehicle designer or manufacturer – The automaker that manufactured or designed a driverless vehicle could be responsible for damages if a design or manufacturing defect in the car caused a crash.
Software or technology company – Driverless cars utilize advanced, complex technology that may contain bugs that cause the software to malfunction and lead to serious accidents.
What To Do If You're Involved In An Accident With A Driverless Vehicle
After an accident, seeking medical care is vital, even if you don't believe you're seriously injured. Symptoms of physical and emotional injury may not show up right away, so it's important to get checked out by a doctor as soon as possible. Keep all bills and receipts for medical care and other accident-related expenses.
Immediately following a crash, make sure to:
Call 911 and wait for the police to arrive
Take photos of all vehicles, the scene, and your injuries
Obtain insurance and contact information from all involved parties
Use the voice recorder or notepad on your phone to document what happened while it is fresh in your mind
Get detailed statements and contact information from witnesses
Report the accident to your insurance company
Contact an experienced car accident attorney
If you've suffered serious injuries, determining how to recover compensation from potentially liable parties is overwhelming and stressful. An auto accident lawyer can investigate the crash, find all possible sources of compensation, and handle all communications and negotiations with insurers so you can focus on healing.
Contact A Pennsylvania Car Accident Attorney
For more than 30 years, Thomas, Conrad & Conrad has helped injured victims throughout eastern Pennsylvania find the justice and compensation they deserve. If you've been injured in an accident involving a driverless car, contact us online or call our Bath office at 610-867-2900.