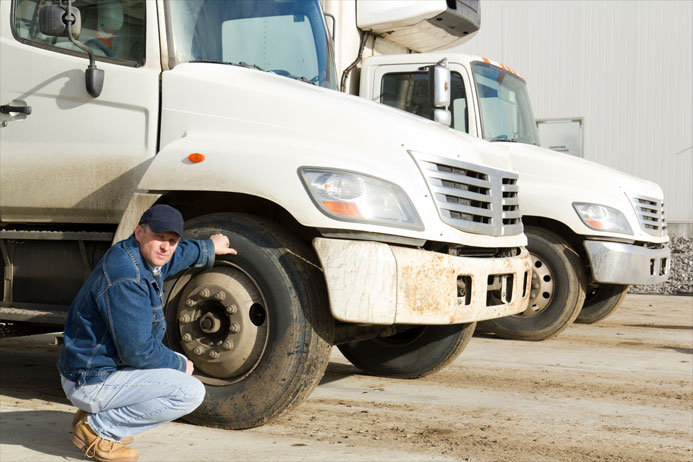 If you've been injured or have lost a loved one in an accident with a semi-truck or other commercial vehicle, our tractor trailer accident attorneys at Thomas, Conrad & Conrad have years of experience handling truck accident cases and are well-versed in the ever-changing regulations of the Federal Motor Carrier Safety Act.
What Is The FMCSA?
The Federal Motor Carrier Safety Administration (FMCSA) is an agency that regulates the trucking industry in the United States. FMSCA regulations outline minimum standards for the operation of commercial motor vehicles in interstate commerce and cover all entities and individuals involved in the use and operation of semi-trucks, buses, motor coaches and other commercial vehicles. Additional regulations for the trucking and commercial vehicle industries exist on state and local levels as well.
FMCSA Violations
Unfortunately, many trucking companies and truck drivers do not meet the minimum FMCSA regulation standards and are not interested in creating even higher standards of care and safety. There are many different ways that trucking companies, vehicle owners, drivers and other entities try to get around these regulations and avoid liability.
Some of the most important FMCSA regulations are Hours of Service Regulations, which put time limits on the number of hours that truck drivers are allowed to be on the road. Apart from witnessing a driver falling asleep behind the wheel, there are other signs that a truck driver may be tired, including swerving, stopping and starting, and running red lights. Under FMCSA regulations, drivers are required to keep meticulous logs and are subject to periodic medical examinations certifying they are physically able to drive a truck. The FMCSA also has regulations that require the proper inspection, maintenance and repair of trucks, which is vital to preventing accidents caused by malfunctioning brakes, lights, tires and other equipment.
What To Do If You Think A Trucking Company Violated FMCSA Regulations
Watching a tractor trailer lose control or be operated in an erratic manner that can cause serious accidents leading to injury and death is frightening and traumatic. If you've been injured or have lost a loved one in a crash and suspect that the truck driver or company has violated the FMCSA, it is vital to seek the counsel of an experienced tractor trailer attorney. These types of cases are much more complex and multifaceted than car accident claims, and a knowledgeable tractor trailer attorney will be familiar with not only FMCSA regulations but various state and local transportation laws and insurance regulations as well. Determining liable parties after a truck accident is essential, and a skilled tractor trailer accident attorney will evaluate your case and advise you on the best course of action to ensure you receive maximum compensation for your losses and damages.
To learn more, call our tractor trailer accident attorneys at Thomas, Conrad & Conrad at 610-867-2900 or contact us online to schedule a free consultation.