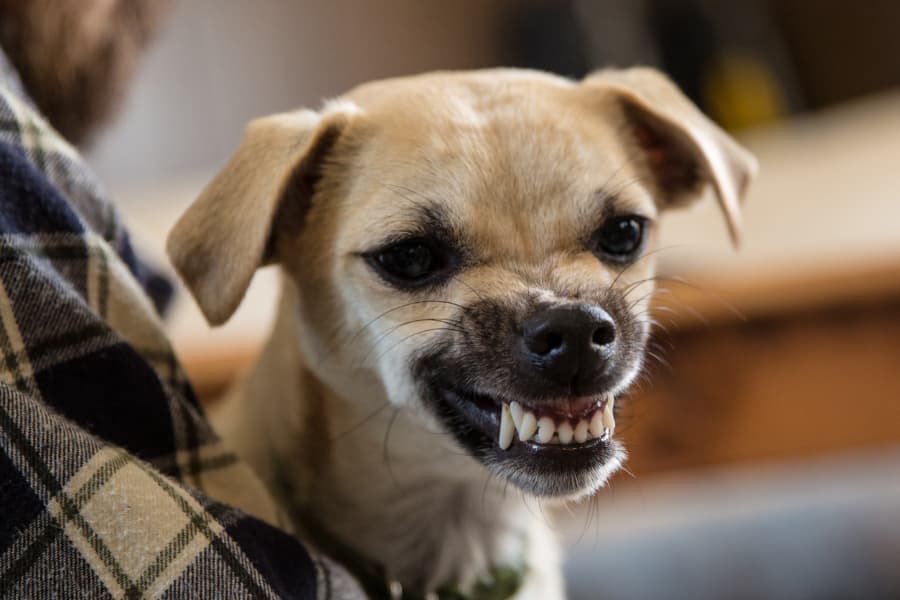 Dogs and other pets bring joy to our lives. However, it's important to remember that regardless of size, dogs can and do bite. Although most dog bites are minor, they can sometimes cause serious injuries, especially to children. Our dog bite attorneys at Thomas, Conrad & Conrad Law Offices have experience handling all types of dog bite cases throughout eastern Pennsylvania. We help clients understand their rights and how these claims are affected by Pennsylvania dog bite laws.
The Cost of Dog Bite Liability Claims
According to the Insurance Information Institute, (III), nearly 70 million households in the U.S. own dogs. In 2021, claims related to dog bites and other injuries cost insurers $882 million, according to the III and State Farm. Nationally, the average cost per claim was $49,025.
Since 2012, the average cost per claim has risen by 39 percent. Upward trends in awards given to injured victims and rising medical costs likely are the main reasons for this steady increase.
Pennsylvania ranks seventh in the nation when it comes to the number of dog bite claims reported in 2021. There were an estimated 777 claims and the average payout in Pennsylvania was $47,353. These claims include injuries sustained in other types of incidents, such as dogs toppling or tripping people. These types of injuries can be particularly severe when children, the elderly, or bicyclists are involved.
Dog Bite Laws in Pennsylvania
Under the Pennsylvania dog bite statute, owners are strictly liable if their dog bites or hurts someone. Strict liability means they are on the hook for damages such as medical bills, even if their dog never demonstrated aggressive behavior in the past. Some states go by the one-bite rule, which holds dog owners liable only if they are aware that the dog has a history of violence. Pennsylvania, however, does not follow that rule.
Recovering Damages and Proving Negligence in Dog Bite Cases
Pennsylvania limits the type of damages an injured party can receive in a dog bite lawsuit, depending on the circumstances. Usually, the dog owner is required to pay only injury-related medical expenses unless a victim can prove the owner was negligent. Because dog bite cases often fall under the legal umbrella of premises liability, a claim may be covered by renters or homeowners insurance.
To prove negligence in a dog bite case, you must demonstrate at least one of these factors:
The dog owner knew their dog had previously exhibited vicious or aggressive behavior
The dog was not under the owner's control
It can be challenging to prove a dog owner was aware of their dog's propensity for violence. Evidence such as witness testimony, video, and police and animal control reports can help back up a claim for non-economic damages. Pennsylvania dog law requires that owners keep their dogs under control at all times. If a dog running at large bites someone, the owner likely would be liable for more than the cost of medical bills.
Types of Damages You May Recover
Depending on the severity of your injuries, you may be entitled to recover damages such as:
Past and future medical bills
Wage loss
Loss of earning capacity
Pain and suffering
Mental anguish
Loss of enjoyment of life
Loss of consortium
Permanent disability
Property damage for items such as torn clothes, broken phones, or damaged bicycle
How a Dog Bite Lawyer in Pennsylvania Can Help
If you or your child was injured by a dog, it's crucial to speak to an experienced personal injury attorney. Even seemingly minor injuries can become more serious should infection or other complications occur. A Pennsylvania dog bite lawyer can assess your case and advise you on whether you have grounds to file a claim for damages.
A seasoned attorney will know how to prove negligence, place an accurate value on your claim, and negotiate aggressively to help you recover maximum compensation. Having a staunch advocate in your corner can help to ensure your health and financial security are protected and hold negligent dog owners accountable.
Schedule a Free Consultation With a Dog Bite Lawyer in Eastern Pennsylvania
At Thomas, Conrad & Conrad, our personal injury attorneys have more than 30 years of experience handling all types of dog bite claims in eastern Pennsylvania. If you or someone you love has been injured in a dog attack, call us at 610-867-2900 or contact us online to schedule a free consultation. With offices in Northampton, Lehigh, Berks, and Monroe counties, we represent injured victims throughout all counties in Eastern Pennsylvania.