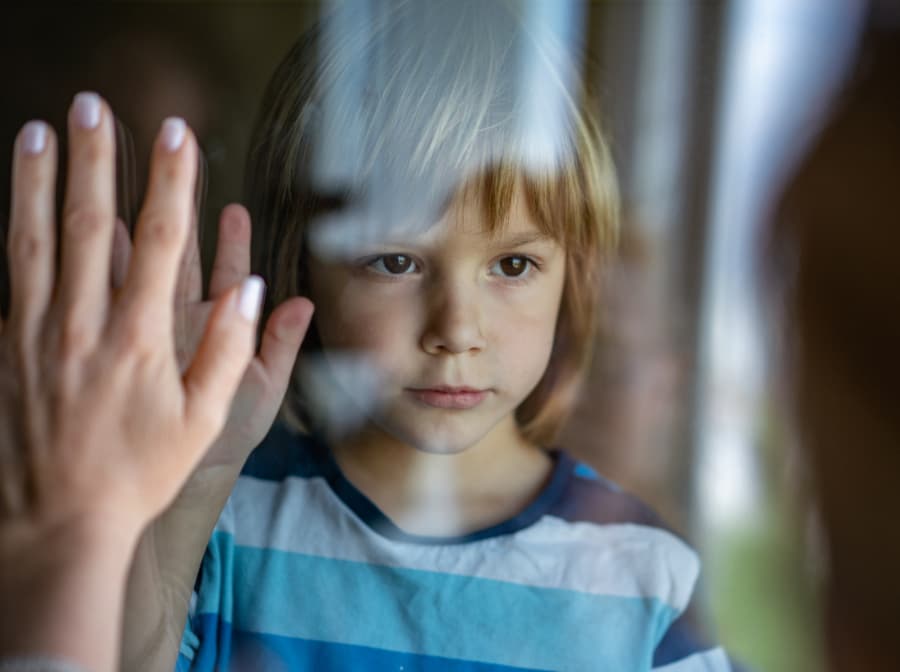 Whether on a voluntary or involuntary basis, parental rights are terminated for a wide range of reasons. In Pennsylvania, it is extremely challenging to have parental rights reinstated once they are terminated. At Thomas, Conrad & Conrad Law Offices, our parental rights attorneys have decades of experience in helping parents and guardians throughout the Pocono Mountains region and the Lehigh Valley with family law matters. We help you understand and protect your rights so you can make informed decisions.
Why Courts Terminate Parental Rights
The parent/child bond is considered especially important by the courts. Judges are hesitant to terminate parental rights unless there are serious issues involved, such as severe child neglect, abandonment, or abuse. Parents who voluntarily give up their rights usually do it so a child may be adopted by someone else.
If a child is at risk of harm if they return to the home or a parent is incarcerated, convicted of a violent felony, or suffers from a mental illness that renders them unable to properly care for their child, parental rights may be terminated. No two circumstances are alike, and the court considers involuntary termination of parental rights a last resort. In all cases, the best interests of the child are always the court's top priority.
What Termination of Parental Rights Means
When parental rights are terminated by the court, there is no longer a legal relationship between a parent and child. The parent will not have custody or visitation rights and will discontinue paying child support, if applicable. In addition, the parent's name is taken off the birth certificate and the child loses any inheritance rights. Once parental rights are terminated, a child can be placed for adoption without the parent's consent. Few states allow parental rights to be reinstated after they are legally terminated.
Can Parental Rights Be Reinstated?
Generally, in Pennsylvania, termination of parental rights is permanent and can happen much faster than you think. When a parent leaves their child in the custody of another person or agency, then refuses to acknowledge their responsibilities as a parent or remedy conditions that led to the removal of a child, a petition to terminate parental rights can be filed.
Even if you voluntarily signed over your parental rights so your child could be adopted, there is no provision for restoring parental rights or reversing an adoption decree unless fraud, duress, or coercion occurred. That's why it's crucial to seek the counsel of an experienced child custody lawyer if you're facing possible termination of your parental rights. If your parental rights have already been terminated a lawyer can assess the circumstances and help you pursue legal action if warranted.
How a Pennsylvania Family Law Attorney Can Help
Whether you are willingly giving a child up for adoption, have placed them in someone else's care, or have been removed from your custody, it's always a good idea to have an experienced family law attorney on your side.
Typically, children are removed from the home via court order. However, authorities may have the right to immediately take your child into protective custody if there is evidence of imminent danger or if you or another adult in the home has been arrested. If your children were taken by Pennsylvania Child Protective Services, you have every right to appeal the decision.
An attorney can advise you of steps you need to take to have your child returned to you. If your children are placed in the care of a relative or foster parent, you have the right to see them, unless a court has deemed it harmful for them to have contact with you. It is essential to show up for all required court hearings and to follow the requirements put in place by CPS so your children can return home.
This is usually called a family service plan (FSP). This plan may require you to complete parenting classes, drug and alcohol treatment, anger management classes, or therapy. Depending on the circumstances, child visitation may be supervised.
Although it may take some time, fulfilling these requirements and showing you have made positive life changes to create a healthy environment for your children can help you avoid the termination of your parental rights. It can be a painful, emotional process, but a compassionate, knowledgeable family law attorney can help you find the strength you need to cope and get on the right path to reuniting your family.
Contact an Eastern Pennsylvania Parental Rights Attorney
At Thomas, Conrad & Conrad Law Offices, our compassionate family law team is dedicated to helping eastern Pennsylvania families resolve issues while always keeping the best interests of children in mind. To schedule a consultation with a parental rights attorney, contact us online or call us at 610-867-2900. We serve clients throughout the Pocono Mountains region and the Lehigh Valley.