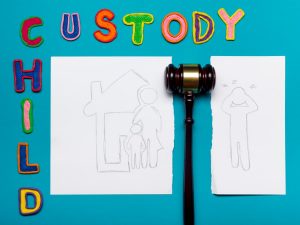 At Thomas, Conrad & Conrad, our family law attorneys understand that legal issues surrounding child custody can be complicated. Our Lehigh Valley child support lawyers are skilled negotiators dedicated to looking out for your children's best interests. These child custody FAQs can give you a better understanding of how Pennsylvania law is applied to custody issues and how our attorneys can help.
Are Pennsylvania Courts More Inclined to Give Primary Custody To Women?
No. It's a common misconception that mothers have an advantage when it comes to obtaining primary custody of their children. The court takes many different factors into consideration when determining custody, but gender isn't one of them. Under Pennsylvania law, mothers and fathers have equal parenting rights and responsibilities. Either parent may have primary physical custody, shared physical custody, or sole custody of their children. The court's focus in making these determinations is the best interests of the child.
What's the Difference Between Physical and Legal Custody?
Also called shared custody, joint physical custody is an arrangement in which both parents are entitled to spend time with the child. Legal custody gives parents the right to make decisions about the child's welfare and how they will be raised, including decisions regarding education, medical care, and religion. Even if one parent has primary physical custody, typically, both parents share legal custody.
If We Have Shared Custody, Who Pays Child Support?
It depends. Several factors are taken into account when determining child support amounts, including the physical custody schedule, the number of children, each parent's net monthly income, and certain expenses each parent may incur for the care of their children.
Usually, child support is paid to the parent with primary custody of the children by the parent with partial custody of the children. If the non-custodial parent has custody of the children for more than 30% of the overnights in a year, they may be entitled to a reduction in the amount of child support they're obligated to pay. If both parties share custody equally and their incomes are similar, child support may not be warranted.
Can I Still See My Children If I'm Behind on Child Support?
Yes. Under Pennsylvania law, the obligation to pay child support and the right to partial custody or visitation with your children are not connected. However, there are stiff penalties for failing to pay child support, which include wage garnishment, driver's license suspension, and even jail time.
Can A Custody Order Be Changed In Pennsylvania?
Yes. The courts understand that circumstances change and that a custody arrangement that was appropriate in the past might not be right for the child today. If you need to modify a custody order, our family law attorneys can help you take action by filing a petition with the court. If you and your co-parent agree on the changes that need to be made, it's still important to speak to your lawyer about making them formal to avoid problems down the road.
Can A Teenager Choose Who They Want to Live With?
No. Although the judge will consider an older child's preference, the ultimate decision is made by the court.
Can Grandparents or Other Relatives Seek Custody?
Yes. Under Pennsylvania law, grandparents and other adults can petition the court for partial physical custody (visitation rights) or primary physical custody if the parents are deceased or unable or unwilling to care for the child. This area of the law is complex, so it is vital to hire an attorney who can help you understand your rights and represent your interests. Learn more about grandparents seeking custody on our blog.
Can My Current Spouse or Partner Adopt My Child?
Yes. However, for a step-parent to legally adopt a child, typically, the biological parent's rights must be terminated. If a non-custodial parent will not voluntarily give up their rights, you must file a petition for involuntary termination with the court. It is critical to have an experienced family law attorney help you with this process to ensure everyone's rights and interests are protected.
Contact A Lehigh Valley Child Custody Attorney
These custody FAQs are by no means a comprehensive guide to child custody in Pennsylvania — there is no substitute for the quality legal counsel we provide at Thomas, Conrad & Conrad. Our Poconos and Lehigh Valley lawyers are skilled in conflict resolution and strive to help families resolve custody matters without ever having to see the inside of a courtroom. We are seasoned litigators who will fight for your rights in court if necessary.
To schedule a consultation, contact us online, call us at 610-867-2900 in Bath, or contact one of our offices in Topton, Stroudsburg, or Allentown, PA.