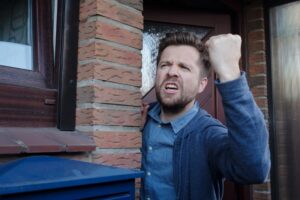 Getting along with your neighbors can make life a lot easier, but unfortunately, sometimes it's just not possible. Minor disagreements and annoyances such as a barking dog or loud music don't affect your safety, but what can you do when a neighbor becomes abusive or threatening? If you're considering filing for a Protection from Abuse order (PFA) against a neighbor, it's important to know how orders of protection work in Pennsylvania. Our civil litigation and family law attorneys at Thomas, Conrad & Conrad Law Offices help clients understand what recourse they may have when faced with a difficult or threatening neighbor.
How Restraining Orders Work in PA
In Pennsylvania, a Protection from Abuse order may be filed only against a family member, spouse, or current or former intimate partner. Unless your neighbor is a parent of your child, former spouse, or partner, or is related to you by blood, marriage, or adoption, you may not file a restraining order against them. However, it's important to note that if you're in a romantic relationship that is not sexual, you may still file for a restraining order if you are abused by this partner or former partner. But there are options if you are having trouble with a neighbor.
Other Types of Protective Orders in PA
Depending on the circumstances, there are other types of restraining orders that may be an option. A Sexual Violence Protection Order (SVPO) may be filed against someone who is not a family member or partner if they have perpetrated sexual violence against you, regardless of whether you have filed criminal charges. However, this type of PFA would not apply if your neighbor is merely aggressive or annoying and there is no sexual abuse element involved.
A Protection from Intimidation Order (PFI) may be filed when someone stalks or harasses a minor. The victim must be under the age of 18 and the perpetrator must be an adult. A PFI must be filed by a parent or guardian on behalf of the minor victim. For example, if your neighbor threatens, stalks, or harasses your minor child, you may be able to get a Protection from Intimidation Order against them, but it would protect only your child, not the whole family.
Understanding restraining order requirements in Pennsylvania can be challenging. An experienced Pennsylvania family law attorney can determine whether such an order applies in your case and help you file for it if appropriate.
Options for Halting Harassment or Threatening Behavior
Criminal Complaints
Even if you cannot get an order of protection against a neighbor, there may be other actions you can take to put a stop to threats, stalking, or harassment. If a neighbor threatens you with violence or sends intimidating texts, emails, or letters, damages your property, or harms your pets, criminal charges may be in order. Stalking and harassment are crimes in Pennsylvania. If you fear for your safety due to your neighbor's threatening behavior, call the police. You also may want to look into filing a private criminal complaint, which usually is handled by the district attorney's office of you your county.
Civil Claims
In some circumstances, you may be able to file a civil claim against your neighbor. If an incident or multiple incidents involve criminal harassment or property damage, you may be able to sue them. If you're dealing with other issues such as a property line dispute, civil legal action may be necessary. If you're unsure of what to do, an experienced attorney can assess your situation and advise you of your options.
Contact a Restraining Order Lawyer in Eastern PA
At Thomas, Conrad & Conrad Law Offices, our skilled and compassionate lawyers are dedicated to helping clients throughout the Pocono Mountains region and the Lehigh Valley. With offices in Northampton, Lehigh, Berks, and Monroe counties, we make getting the legal advice you need accessible. To schedule a free consultation with a civil litigation or family law attorney in eastern Pennsylvania, contact us or call 610-867-2900.