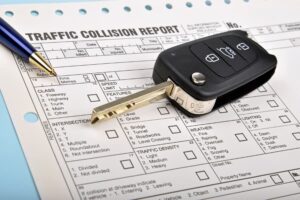 When someone is involved in a car crash or hits their head in a slip-and-fall accident, skipping medical treatment is never a good idea, even if you notice no symptoms of injury. The signs of a traumatic brain injury (TBI) may not appear right away. At Thomas, Conrad & Conrad Law Offices, our eastern Pennsylvania personal injury lawyers handle all types of cases involving traumatic brain injuries. We know that even when symptoms aren't obvious, it's best to seek medical care to avoid the risk of a serious brain injury becoming worse.
Can You Have a Traumatic Brain Injury With No Symptoms?
Yes. It's possible to have a TBI such as a concussion with only mild symptoms, such as a slight headache, or with no symptoms at all. However, this doesn't mean that you haven't suffered any injuries, and you may experience serious symptoms days or weeks down the road.
Concussions Are the Most Common Form of TBI
Concussions can range from mild to severe and can have lasting effects. If you already suffer from headaches or mental health issues such as depression or anxiety, you may not realize you're experiencing symptoms of a concussion. If you're involved in an accident or play contact sports such as football, it's crucial to get checked out by a doctor if you sustain a blow to the head. Diagnostic testing such as CT scans and MRIs can detect damage to the brain and skull, which can help to ensure you're properly diagnosed and receive prompt treatment. Common signs of concussion include:
Headache
Dizziness
Nausea
Vomiting
Fatigue
Depression
Irritability
Anxiety
Depression
Moodiness
Difficulty concentrating
Insomnia