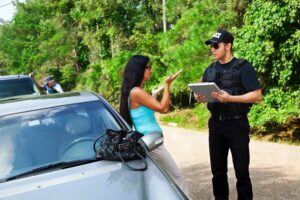 A police report is a crucial piece of evidence in a car accident lawsuit or personal injury claim. Typically, obtaining a car accident report in Pennsylvania is fairly simple, but what should you do if you're not getting results or the police withhold it from you? The auto accident lawyers at Thomas, Conrad & Conrad provide advice on how eastern Pennsylvania drivers can get police reports in a timely manner.
Why Do I Need a Copy of a Police Report?
When police arrive at an accident scene, they typically investigate to try and figure out how a crash happened. Insurance adjusters and personal injury attorneys also investigate car accidents, and often give a lot of weight to the contents of police reports, as officers may indicate who is at fault for a collision. Police reports may include information such as:
Details about the accident and the vehicles, property, and people involved
Identifying information, such as names, addresses, phone numbers, driver's licenses, plates, and insurance details
Statements and contact information from motorists, passengers, and witnesses
Other details such as weather and road conditions, injuries, and fatalities
A hand-drawn diagram that shows the path of the vehicles, point of collision, and location of the crash
Traffic violations or citations
A police officer's findings about how or why a collision may have occurred
The wealth of information that's often found in motor vehicle collision reports can help your lawyer back up your claim and prove who is at fault for a crash.
How to Obtain an Accident Report in PA
The easiest way to get a police report is to ask for a copy on the scene. Some law enforcement agencies use forms that include multiple copies, and the officer may be able to give you a copy. However, it can take days or weeks for a report to be completed, so you may have to request it later. An investigating officer may be able to give you a receipt with the identification number for the police report, which will make it easier to find.
Someone who's involved in an accident, their personal injury lawyer, and the insurer can request a copy of a crash report from the Pennsylvania State Police. The fee is $22, and the application should be submitted at least 15 days after the date of the crash. If a car accident lawyer is handling your case, they can make this request for you. It also may be possible to get a copy of a police accident report from your insurance adjuster.
The process for obtaining accident reports from local and county police departments varies. Typically, crash reports prepared by law enforcement officers are public records, so if you're having trouble obtaining one, you may need to file a public records request under the Pennsylvania Right-to-Know Law (RTK).
How an Auto Accident Lawyer Can Help
If you need assistance obtaining a police report, your personal injury lawyer can track it down by filing a right-to-know request with the Pennsylvania Office of Open Records. Your auto accident attorney can determine which agency they should contact and the Open Records Officer to whom the request should be sent.
When requesting an accident report, it's crucial to be concise and provide as much specific detail as possible, such as the type of record, date, and party names. Your car accident lawyer will know what information to include to help ensure the record can be quickly located.
Under the Right-to-Know Law, an agency must respond to a records request within five business days but can request a 30-day extension if more time is needed. If you've already submitted a PSP crash report request or RTK records request and it has been denied, your accident attorney can help you file an appeal.
Submitting requests and dealing with government agencies can be time-consuming and frustrating. Your personal injury lawyer can take the weight off your shoulders and handle all aspects of your claim or car accident lawsuit.
Contact a Car Accident Lawyer in Eastern PA
At Thomas, Conrad & Conrad Law Offices, our auto accident lawyers are dedicated to helping injured victims throughout eastern Pennsylvania get the justice and compensation they deserve. With offices in Northampton, Lehigh, Berks, and Monroe counties, we make it easy to find the quality legal representation you need. To schedule a free consultation with a car accident attorney, contact us or call 610-867-2900.