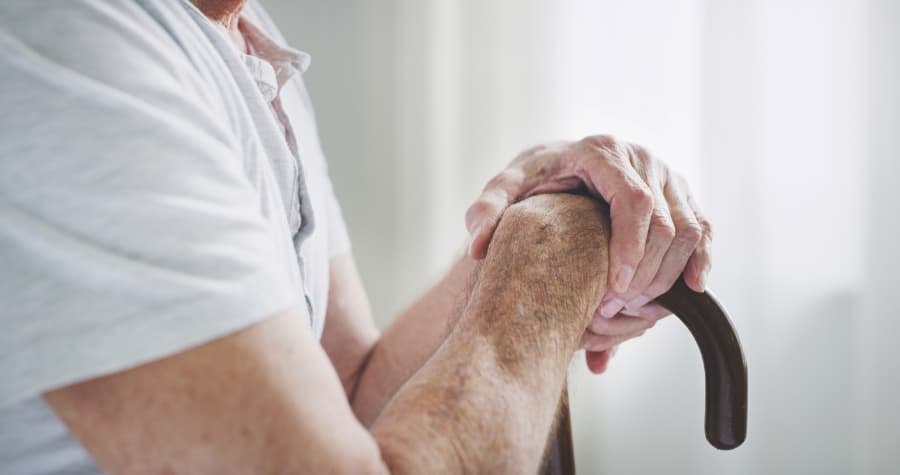 Millions of Americans count on nursing homes to take care of aging and disabled loved ones. Unfortunately, sometimes care in these facilities is substandard. In 2022, the Justice Department filed a False Claims Act complaint against American Health Foundation (AHF), alleging three nursing homes in Pennsylvania, Iowa, and Ohio provided grossly substandard care. The AHF sought dismissal of the suit in the U.S. District Court for the Eastern District of Pennsylvania. The motion to dismiss was denied on March 21, 2023.
At Thomas, Conrad & Conrad Law Office, serving clients throughout eastern Pennsylvania, our nursing home negligence lawyers understand the nuances of these types of cases and how challenging they can be to win.  We're happy to see a trend of the government holding facilities accountable for neglect, abuse, and fraudulent billing practices.
Allegations Against AHF
The allegations in this nursing home negligence lawsuit, as reported by the U.S. Department of Justice, are disturbing. Specifics of the malpractice these facilities are accused of perpetrating include:
Not following infection control protocols
Failing to maintain adequate staffing levels
Dirty, pest-infested buildings
Failing to turn, change, and bathe bedridden residents
Administering unnecessary medications, including antibiotics and psychiatric drugs
Failing to secure residents' possessions
Verbal abuse
Failing to provide adequate activities or stimulation
Not providing necessary psychiatric care
Billing Medicare and Medicaid programs for medically unnecessary care and services
The claims in the complaint are allegations only, and there has been no determination of liability.
If you suspect your loved one has been a victim of nursing home negligence or abuse, a family law attorney can assess your case and advise you of any legal options you may have to find justice.
Cracking Down on Nursing Home Negligence at Federal and State Levels
The COVID-19 pandemic brought to light some serious problems in nursing homes all over the country. Since 2020, investigating nursing home negligence has become more of a priority for the federal government, the Pennsylvania Attorney General's office, and the Centers for Medicare & Medicaid Services. More transparency and accountability for these facilities are long overdue. Facing civil and, in some cases, criminal penalties for violations will hopefully push the corporate owners and administrators of these facilities to provide better care for residents. It also may have a positive impact on personal injury cases involving nursing home negligence.
Signs of Nursing Home Abuse and Neglect
It's crucial to be vigilant and watch for signs of abuse or neglect of loved ones in nursing homes. Personality and behavior changes can be a strong indicator that something's not right. Other signs and symptoms of nursing home neglect and abuse include:
Bruises, scratches, abrasions, or broken bones
Bedsores
Malnutrition
Rapid weight loss or gain
Unsanitary conditions
Your loved one becomes uncommunicative, upset, agitated, or withdrawn
Reluctance to speak around staff members
Heavy medication or sedation
Wandering or elopement
Unexplained or unreported illness or injury
Bleeding or injury in genital areas
STDs
The sudden, unexpected death of a previously healthy person
What to Do if You Suspect Nursing Home Negligence
If you are concerned that nursing home malpractice, abuse, or neglect is taking place, don't wait to address it. Speak to the staff and administration about your concerns. If they are unwilling or unable to give a satisfactory explanation, you will have to take further action. Talk to your loved one and other residents, and make sure to let them know they haven't done anything wrong and that whatever they tell you is private. If the facility won't allow you to talk to your loved one alone, you should definitely take action. There is a 24-hour hotline you can call to report elder abuse in Pennsylvania, and you can report a complaint about a nursing home online as well.
Speak to a Nursing Home Negligence Lawyer
The trauma and pain that abused or neglected nursing home residents endure can have long-lasting effects. Hopefully, the government crackdowns on nursing homes will make it easier to hold these facilities accountable. However, going up against these institutions can be daunting. A nursing home negligence attorney can assess your circumstances and advise you of whether you have cause to pursue compensation for damages in a nursing home abuse lawsuit or wrongful death claim.  Hopefully, taking action and holding a facility accountable will not only help you protect your loved one, but it may also save someone else from suffering a similar fate down the road.
Contact a Nursing Home Negligence Lawyer in Eastern PA
At Thomas, Conrad & Conrad Law Offices, our compassionate nursing home negligence lawyers and family law attorneys help clients throughout eastern Pennsylvania get the justice and compensation they deserve. With offices in Northampton, Lehigh, Berks, and Monroe counties, we make it convenient to find the quality legal representation you need. To schedule a free consultation with a nursing home abuse lawyer, contact us or call 610-867-2900.