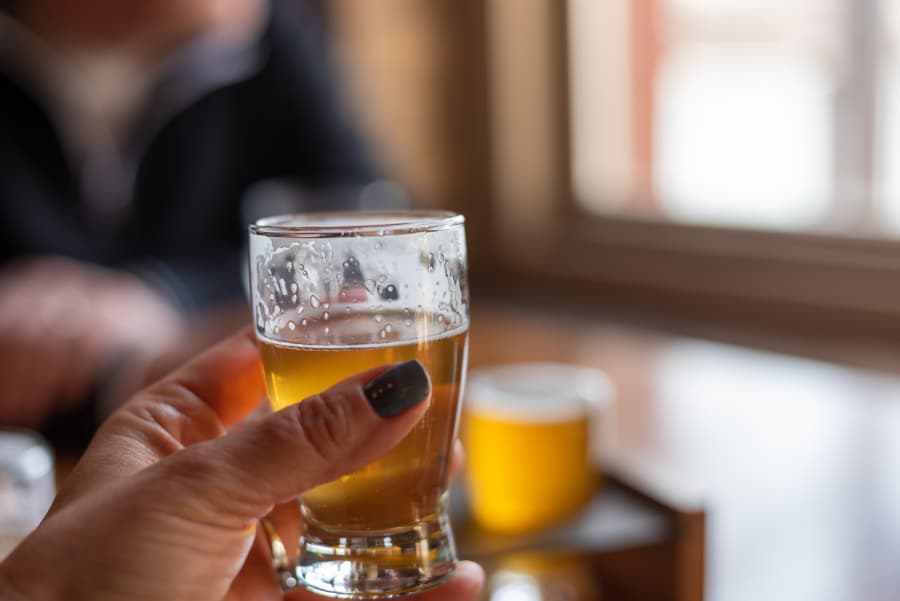 Drunk drivers ultimately are responsible for any injuries or fatalities they cause. However, in Pennsylvania, dram shop and social host laws sometimes allow injured victims and those who have lost loved ones to hold bar owners and social hosts liable for damages as well. At Thomas, Conrad & Conrad Law Offices, our wrongful death lawyers have decades of experience handling all types of car accident lawsuits in eastern Pennsylvania. We help victims understand their rights and fight for their interests.
What Is Social Host Liability?
A social host is someone who serves alcohol at a private party. In Pennsylvania, social hosts may be held liable for damages only if someone they served under the age of 21 is injured or killed or causes the injury or death of another person.
For example, if an intoxicated minor leaves a party and causes a fatal car accident, the host who provided the alcohol may be liable for any deaths or injuries that resulted from the crash. This includes situations in which an intoxicated minor is killed or hurt in a drunk driving accident, due to tripping or falling, or gets into a violent altercation that leads to death or injury. Knowingly and willingly furnishing alcohol to minors also may lead to criminal charges, fines, and possible jail time. Unlike cases involving dram shop laws, it doesn't matter whether a minor appeared to be visibly intoxicated or not.
Pursuing Wrongful Death Damages in Pennsylvania
Losing a loved one in a car accident caused by someone else's negligence is devastating, and recovering damages can be an arduous process. Typically, the first place to start is by filing a claim with the negligent driver's auto insurance company. However, if the person who died was an intoxicated minor who consumed alcohol or drugs at a party, their loved ones may have no other options except to bring a claim against the person who hosted the party.
Wrongful death lawsuits are complex and become even more complicated when social host liability is an element of the case. That's why it's crucial to find a wrongful death lawyer who's experienced in handling car accident claims and well-versed in social host liability laws.
The wrongful death statute of limitations in Pennsylvania is two years from the date of death, but it's important to act as soon as possible if you believe you have a claim. In Pennsylvania, the personal representative of the deceased person's estate must file a wrongful death lawsuit against any liable parties. However, if the personal representative does not file a claim within six months of the date of death, spouses, children, and parents of the deceased person may file a claim. If the deceased person is younger than 18, the parents, grandparents, or guardian may file a claim.
What Is a Survival Action?
In some cases, a survival action may be more appropriate for the circumstances. In a survival action, beneficiaries may recover damages that the deceased person could have received in a personal injury claim had they survived. Many different factors must be considered, so it's vital to have an experienced auto accident lawyer evaluate your case to find out your options for recovering compensation.
Proving Social Host Liability in Pennsylvania
For a wrongful death lawsuit to be successful in Pennsylvania, you must prove that the host knowingly furnished alcohol to a person less than 21 years of age. If the social host was unaware of the person's alcohol consumption or age, pursuing damages may be challenging. The ability to bring a successful social host wrongful death claim depends on the specific facts of the case. A personal injury lawyer will know how to determine whether you have a viable lawsuit and advise you on whether your wrongful death case is worth pursuing. If you do have a claim, your attorney will thoroughly investigate the circumstances surrounding the incident, gather evidence, and put it all together to prove social host liability.
Contact a Wrongful Death Lawyer in Eastern Pennsylvania
At Thomas, Conrad & Conrad Law Offices, our auto accident lawyers are dedicated to helping families find justice and compensation after losing a loved one. With offices in Northampton, Lehigh, Berks, and Monroe counties, we make it convenient for clients to get the legal advice and representation they need. To schedule a free consultation with a wrongful death lawyer in eastern Pennsylvania, contact us online or call 610-867-2900.